The London Paralympics 2012 is fast approaching its midway point and as with the London Olympics 2012, the hosts are making a late charge up the table, with excellence in track cycling and swimming leading the way.
The fourth day of competition at the Paralympics 2012 will see 49 medal events being played out, ranging from track and field (200m, 400m, shot put and javelin) to Equestrian (Ind. Championship Test - Grades Ia, III and IV) and women's and men's Table Tennis singles (across multiple classes)
Day Three Round-Up
The highlight of the day was gold and a World Record for British swimmer Ellie Simmonds in the women's 400m freestyle (S6) event, and in a final that kept spectators on the edge of their seat till the very last fraction of a second. Simmonds, the defending champion and only 17 years old, clocked 5:19.17 to shatter the previous record, held by silver medallist Victoria Arlen of the USA, by more than five seconds.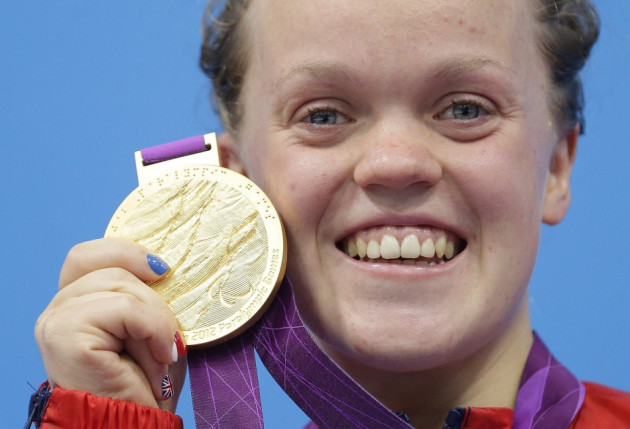 "I'm exhausted. I can't believe I did it. It was so tough. I saw her (Arlen) on the last 100 and I was like, 'I'm going to have to put my head down' and I thought, 'I'm going to do it for for everyone who's supported me'," a delighted Simmonds told the Paralympics' official website.
World records were also set in the pool by New Zealand's Sophie Pascoe, who has made that something of a habit in these Games; she set records in the 100m butterfly (S10), winning in 1:04.43 and an opening length record (50m) of 29.57s.
Meanwhile, Oscar Pistorious of South Africa, who became the first amputee ever to participate in an Olympics event, was in action once again, in the heats for the 200m (T44) and sailed through with ease, as expected. Team GB's Richard Whitehead took gold in the men's 200m (T42), setting a World Record of 23.48s.
The hosts continued their run of medals in the Velodrome, winning two more on this day - Neil Fachie won the men's Ind. B 1km Time Trial and Sarah Storey took gold in the women's Ind. C4-5 500m Time Trial.
Greenwich Park was a happy hunting ground for Great Britain's equestrian team in the Olympics and is proving to be no different for the Paralympics athletes, with Natasha Baker riding Cabral to gold in the Ind. Championship Test - Grade II.
The final point of note on the third day (one of several others) was Dutchwoman Esther Vergeer's win in the first round of the women's singles Wheelchair Tennis event. Why was this special? Because it means Vergeer remains on course to win her fourth successive Paralympic gold and is now unbeaten in an incredible 466 singles matches.
Day Four Preview (all times BST)
Athletics: The highlight of the day will once again be South African Oscar Pistorious, as he begins the defence of his three gold medals from the last Games. Pistorious set a new World Record in the heats for the men's 200m (T44) on Day Three and will expect nothing less than gold and maybe another record today. However, he is likely to face competition from American Blake Leeper and Alan Cardoso Oliviera of Brazil, as well as Jerome Singleton, also of the US. The final is scheduled for 9.15pm.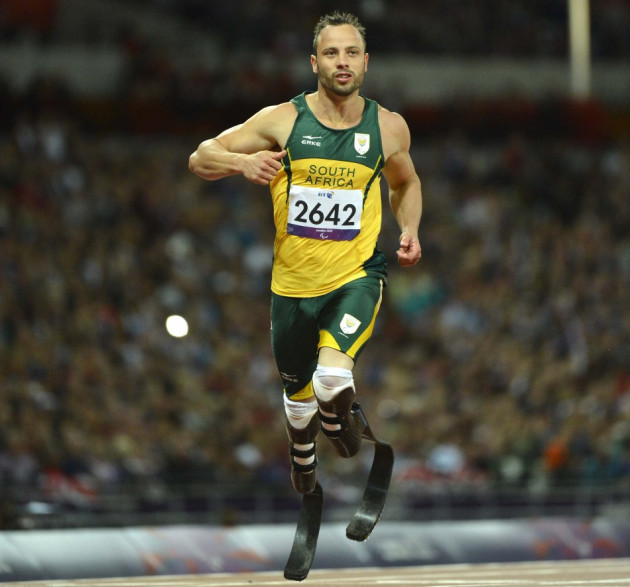 Meanwhile, the hosts will be cheering on David Weir, in the final of the men's 5000m (T54) event but he will have to be wary of Switzerland's Marcel Hug and Frenchman Julien Casoli, both of whom have clocked faster times than Weir this season. The final is scheduled for 7.15pm.
There are also final events scheduled for the women's 400m (T12) at 12.14pm, women's long jump (F46) at 7.45pm, men's 100m (T52) at 7.42pm and the women's 100m (T44) event at 9.32pm.
Swimming: The action continues at the Aquatics Centre, with the men's 200m Ind. Medley (SM7) starting the day at 9.30 am (heats). The final is scheduled for 5.30pm. There are also finals for the men's 200m freestyle (S14) - heats at 9.54am and final at 5.48pm - and the women's 100m backstroke (S11) - heats at 10.31am and final at 6.12pm. The men will also be in action for the 150m Ind. Medley (SM4) - heats at 11.04am and final at 7.30pm - and the 4x100 freestyle relay (34 points) - heats at 11.40am and final at 8.25pm.
Sitting Volleyball: Team GB men and women will both be in action in the volleyball event, with preliminary group games against Morocco (at 2pm) and Japan (at 7pm) respectively.
Sailing: The pair of Alexandra Rickham and Niki Birrell got off to a fabulous start in the fleet races for the Two Person Keelboat (SKUD18) event, placing second in the first race and winning the second. The pair will race the third and fourth races today, starting at 11am. Also in action at Weymouth and Portland will be Great Britain's Lucas Helena, who finished in similar positions in the first two of her fleet races for the Single Person Keelboat (2.4mR); today's races start at 11.10am.
Wheelchair Basketball: The men's basketball team will take to the courts in a Group B preliminary against Poland at 6.30pm and will be desperate to register their first win of the Games, after having been narrowly beaten by both Canada and Germany. Unfortunately, the Polish have been impressive in their opening two games, beating Japan and Colombia very comfortably.
Wheelchair Tennis: A number of Team GB athletes are in action today. Gordon Reid plays his Round of 32 men's singles match against Brazil's Daniel Alves Rodrigues at 11am, with Dave Phillipson waiting to play Austria's Martin Legner later in the day. Similarly, Peter Norfolk, Jamie Burdekin and Andy Lapthorne will all be in action today, in Round of 16 matches for the Quad Singles event.
Where to Watch Live: You can follow all the action live on Channel 4, More 4 and on Channel4.com. BBC Radio 5Live and Radio 5Live Sports extra will provide radio commentary