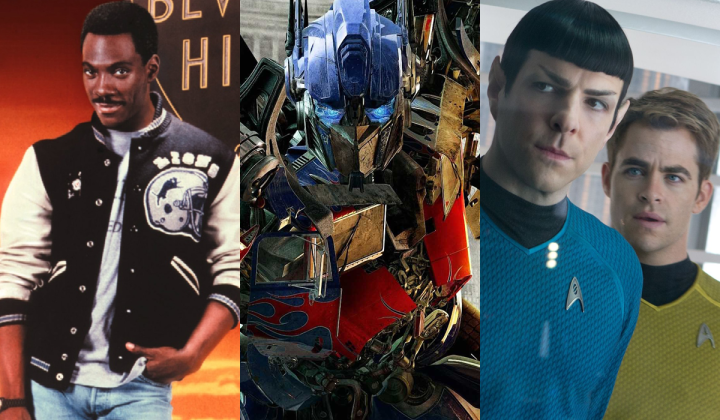 If you're a fan of sequels then today is your lucky day as Paramount Pictures has announced 2016 release dates for Star Trek 3, Transformers 5, Beverly Hills Cop 4 and GI Joe 3.
Another such sequel is Beverly Hills Cop 4 which pairs Brett Ratner with ageing series star Eddie Murphy in what should be a return to R-rated comedy for the actor. Transformers 5 will likely be directed by Michael Bay just as the first four films, while Jon Chu will return to direct GI Joe 3.
Star Trek 3 is clearly the highlight of this batch of films, with writer Roberto Orci turning to the director's chair with aims of carrying on the good work done by JJ Abrams in the 2009 reboot and 2013 sequel.
A 2016 release date for Star Trek also coincides with the original television series' 50th anniversary. Expect all of the previous two films' core cast to return for the 'threequel' – that's Chris Pine, Zachary Quinto, Zoe Saldana, Karl Urban, Simon Pegg, John Cho and Anton Yelchin.
Paramount also announced another Paranormal Activity, a remake of Ben Hur to be directed by Timur Bekmambetov and a sequel to Hansel and Gretel: Witch Hunters – which starred Jeremy Renner and Gemma Arterton.