Newcastle United manager Alan Pardew will be rooting for Bayern Munich in the Champions League final on 19 May, as the prospect of Chelsea winning the tournament would spell disaster for his side's European dream.
With just four games left, the Magpies are currently fourth and are on course to secure qualification for Europe's premier tournament.
Newcastle have arguably the hardest run in of all the clubs chasing Champions League qualification - with trips to Wigan, Chelsea and Everton and a home tie against Manchester City - but have won six successive matches since losing to Arsenal in March and are three points ahead of fifth-placed Tottenham.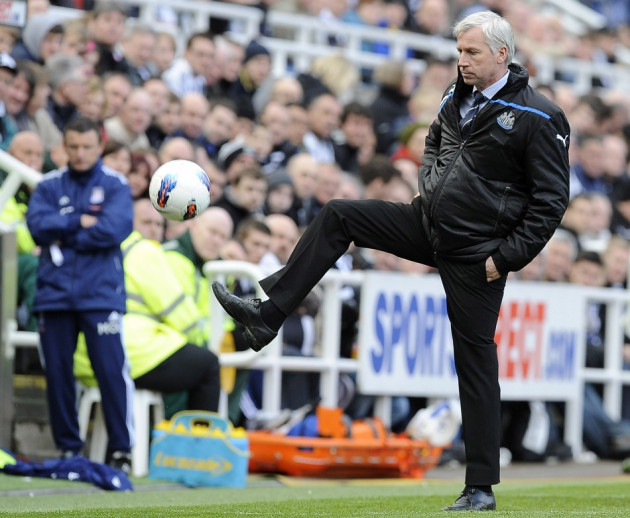 Champions League qualification would represent a significant milestone for Pardew's side, after many critics tipped them for the drop at the start of the season. Nevertheless, should they finish fourth, a Chelsea win in the Champions League final against Munich would see the Tynesiders drop into the Europa League - an outcome Pardew is desperate to avoid.
"It would be a kick in the teeth for us," Pardew told talkSPORT. "We don't want Chelsea to win the Champions League because we want that spot, along with Tottenham and Arsenal. It would be very harsh if we finished fourth and then missed out on the Champions League.
"The Europa league, we're there really and that's a major achievement for all of us at the football club but we have this opportunity of getting into the Champions League.
"We have some really tough games, but maybe that's the best way to do it, because if we do it, we'll have beaten some of the best teams.
"We are relaxed and we are calm. We'll go to Wigan at the weekend looking to win the game, there is no point going there for a draw as far as we are concerned."
Meanwhile, Pardew has expressed his surprise at the number of pundits who questioned his decision to sign Senegal international Papiss Demba Cissé in January. The striker has scored 10 goals in 11 games since his £10m move from Freiburg to Newcastle, but Pardew remains adamant his impressive form has not been a surprise.
"I'm still a little mystified people underestimated him," the Newcastle manager added. "He had a great CV when he joined; he'd scored a lot of goals in the Bundesliga.
"What he is getting with us is a lot of chances, more than he did at his former club. He's a goal scorer and if you give him chances he will score goals."