Parents of baby who was admitted to hospital bearing 14 needles in her buttocks arrested
The baby was initially admitted to a hospital in Kenya for diarrhoea and vomiting.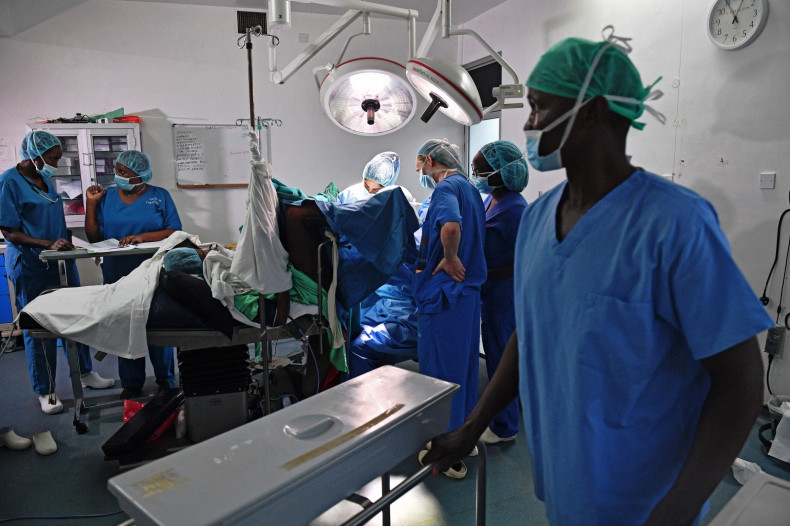 Authorities in Kenya have arrested the parents of a 10-month-old baby who was admitted to a hospital last month with 14 sewing needles lodged in her buttocks.
Officers on Monday (4 December) arrested the child's mother, Jacinta Ndunge, and her father, Isaac Gichura, at the hospital. The baby, Jane Wairimu, along with her three siblings were taken to the Macheo Children's Home, Daily Nation reported.
The children will be kept there until police finish investigations into how the needles entered the baby's buttocks.
According to Thika Level Five Hospital's children officer Rebecca Kariuki, officials suspect that the mother could be holding key information that could reveal how and what happened with the baby.
"The mother is the only one who can give information but she is not willing to open up. We shall book the child into a protection home to allow police to conduct investigations," Kariuki was quoted as saying.
The baby was initially admitted to the hospital for diarrhoea and vomiting, according to reports. And, it was during her stay at the hospital that doctors discovered 14 sewing needles in her body.
Although doctors removed 13 needles, the remaining one was left due to its position inside the body.
"There's no point in removing it. It cannot harm her. We shall, however, continue monitoring her from the home," Dr Wanjohi said.
According to doctors, the needles removed were rusty and would have been inside the body for some time.
Meanwhile, Ndunge has claimed that she is innocent as she has been taking care of the child alone at her Kiganjo home.
"I am innocent. The child is mine, can I do that to my own child? Did I just pick on this one to hate and not either of the other siblings? It's not fair that they want to arrest me but let them go ahead," Ndunge said moments before she was arrested.
Gichura, on the other hand, said that he always left his daughter with her mother while going to work.
"I was shocked to learn of the needles in her body and wondered how they got inside. Our extended family is also in shock. What evil thing is this?" the father exclaimed.
He, however, said that he was against his wife's arrest. "I pray that she be released because she is innocent."
The baby who still needs to be breastfed will have to stay for a while without her mother until the investigation is over.