Doctors remove 13 sewing needles mysteriously lodged in 10-month-old baby's buttocks
The incident happened at the Thika Level 5 Hospital in Kenya's Kiambu County.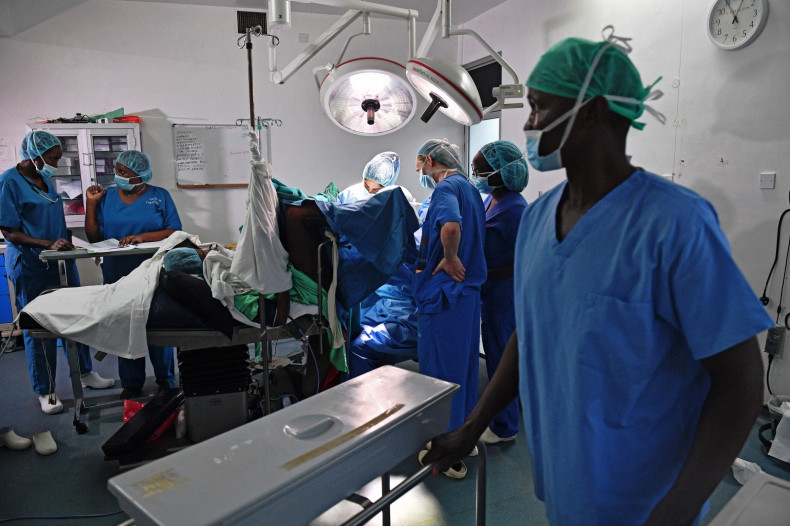 In a bizarre case, a 10-month-old baby with 14 sewing needles mysteriously lodged in her buttocks was admitted to a hospital in Kenya last month.
The doctors at the Thika Level 5 Hospital have so far successfully removed 13 needles from baby Jane Wairimu's body. However, according to reports, the remaining one was left due to the risk it posed with its position inside the body.
According to doctors, they fear that removing the last needle could injure the child's nerves and other blood vessels, the Daily Nation website reported.
"It is lodged in her flesh, but at a deeper level compared to the others that were removed successfully, the child shall stay at the hospital as doctors ponder their next move. The child is however fine and stable," Dr Jacob Toro, director medical services in Kiambu County said, was quoted as saying.
"Removing an object like that from the child's body is dangerous and could damage blood vessels, nerves, trigger infections and could even cause death," Andrew Toro, Kiambu County chief officer in charge of health said.
According to Jacinta Ndunge, the baby's mother, she discovered the needles when they prickled her as she applied jelly on her baby, the Standard's citizen journalism website Ureport said.
"When I arrived at the hospital, the doctors said she needed to be admitted. It was during my stay at the hospital that something sharp pricked my fingers as I changed my daughter's diapers. I called the nurse. She made a slight incision and out popped the first needle," the 31-year-old mother was quoted as saying.
Ndunge, however, said that she had no idea how the needles got inside the baby.
"I neither believe in witchcraft nor do I have a grudge against anyone. This is the most puzzling experience," she told the Daily Nation.