Embarrassing baby photos are the worst at the best of times and now some parents are taking it to the next level so their poor sons and daughters can never forget their mistakes in years to come.
Called 'Baby Shaming', this trend sees parents publicly humiliating their children by getting them to hold up signs 'confessing' to their slip-ups.
From crayoning on the walls and toilet mishaps to general naughty behaviour, there is no end in sight to the depths in which some of these parents are steeping to.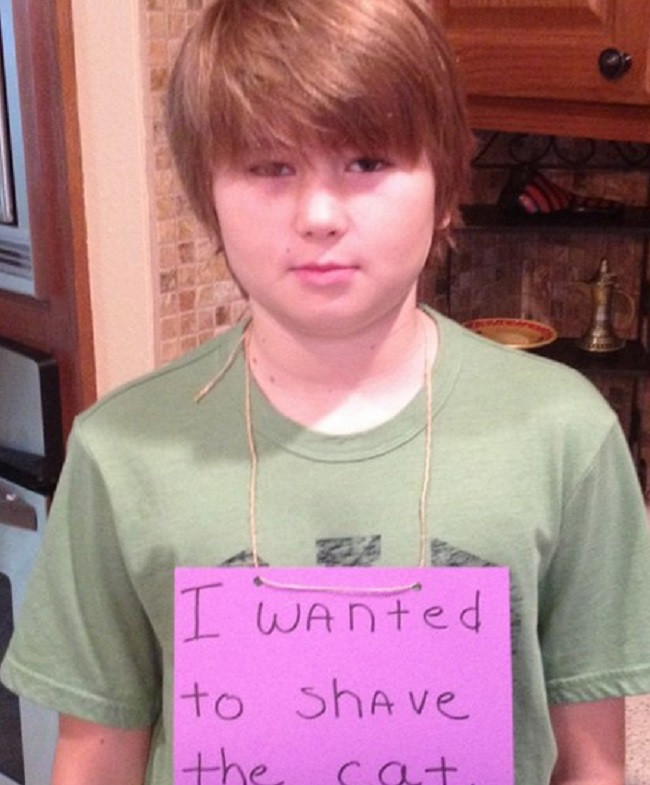 In one photo, one little girl innocently holds a sign reading: "I took my diaper off, pooped on the floor, and made Mommy clean it up. I therefore give her permission to use any and all of my baby photos for embarrassment purposes."
"Unlike us, these kids won't be able to hide (or, preferably, burn) the photo album, because we're in the digital age now and embarrassing photos last forever," parent Keith Kendrick writes on Parentingdish.co.uk
"Which is a point these parents – or anyone else thinking about 'shaming' their children - might want to bear in mind for when they get older.
"Just think how you might feel when your kid gets trolled by his school friends over his 'shaming' photo."
Here are some other outrageous photos shared on website Mom.me that caught the attention of IBTimes.co.uk.