Earlier this week when French police raided a cheap hotel room rented by the Islamic State (Isis) terrorists who had unleashed the Paris massacres on Friday the 13th, they were surprised to find among the debris of pizza boxes and sweet wrappers, used syringes, needles and plastic tubing. But there is growing evidence to suggest the gunmen, who killed dozens at the Bataclan venue, fuelled their slaughter with drugs, with some of the survivors of the horror reporting the killers appeared to be in a "zombie-like" state.
Indeed, the Middle East is awash with Captagon, the trademark name for the synthetic stimulant fenethylline that is almost unheard of in the West. In October, a Saudi prince was arrested at Beirut airport, bound for the Saudi city of Hael, with two tons of Captagon, reportedly worth £190 million ($291m). It is suspected that he was transporting the drug to sell to militant groups in Syria.
Captagon is known to be a drug used by fighters all over Syria, leading some to suggest that the hotel room discovery tells us that the Paris attackers had taken Captagon as part of their preparations before the attack. But what do we really know about a drug that is reportedly being used to fund the Syrian conflict and is enjoyed by party-goers in hedonistic Dubai and was allegedly used by the Paris attackers?
"You're talkative, you don't sleep, you don't eat, you're energetic," a Lebanese psychiatrist told The Guardian earlier this year. In the past year, several news articles have mentioned Captagon and said that it was the drug of choice for fighters in Syria because it was easy to make and sell on to fund the war effort – a report in The Guardian said it could go "for up to $20 a tablet". It produces feelings of euphoria and hyperactivity.
When IBTimes UK contacted the British Pharmacological Society (BPS) to find out about the drug, we were told that in the organisation's 80 years history, Captagon had only been mentioned in one report – as a stimulant that had been prohibited by the World Anti-Doping Agency, the organisation that monitors drug use in sport.
Captagon is another name for fenethylline, a compound that breaks down in the body to produce amphetamine and theophylline, a caffeine-like stimulant. Professor James Doherty, a Fellow at the BPS, told IBTimes UK: "Amphetamines are a class of drugs that mimic the body chemicals dopamine and noradrenaline, mimicking dopamine in the brain and noradrenaline in the heart and blood vessels. Amphetamines are thus central stimulants, increasing attention and causing euphoria, and also increase heart rate and blood pressure and body temperature. Theophylline is a central nervous stimulant, increasing attention and wakefulness, and also a heart stimulant."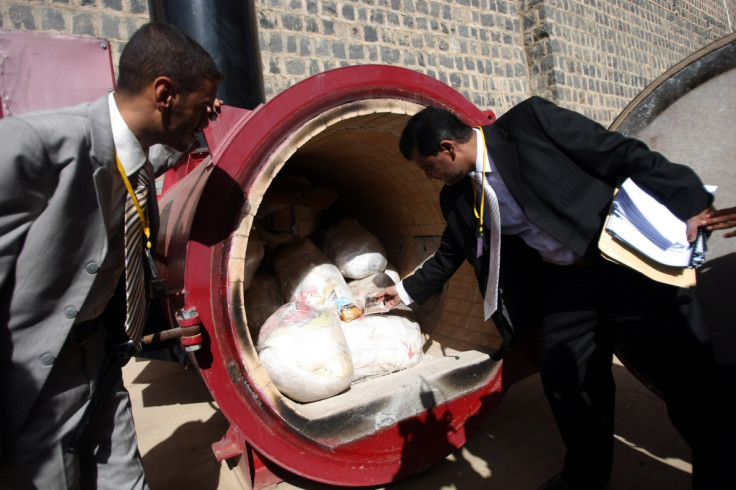 "Captain for short"
That's the scientific explanation. As one young man in Dubai told IBTimes UK, the drug keeps you awake and was called 'Captain' in local slang. In the UAE Captagon is mainly used by the rich. However, in Jordan another source said there it was mainly used by the poor and could often sell for only around 1 Jordanian dinar (£0.90) a tablet. Sources differ, and there is a lack of official statistics – along with incredibly strict drug laws that stop people wanting to talk, you can only really find hearsay about the culture around Captagon.
We do know that fenethylline was developed in 1961 by a company called Degussa in Germany as a treatment for ADHD. According to articles written in Saudi Arabia, the drug was largely banned around the world after the World Health Organisation (WHO) listed it as a restricted drug in 1986. The tablets now found are mostly counterfeit, made to look like the original Captagon tablets.
The WHO mentioned Captagon in a 2012 report on substance use in the Eastern Mediterranean Region, saying: "Saudi Arabia has a significant consumer market for Captagon tablets." This in turn came from the 2011 United Nations Office on Drugs and Crime (UNODC) World Drug Report, which said that seizures of amphetamines ("mainly Captagon") in Asia happened mostly on the Arabian Peninsular and accounted for almost all Asian amphetamine seizures.
When IBTimes UK contacted the UNODC, it told us that in 2012, more than 12 tons of Captagon were seized in the Middle East, representing more than half of global amphetamine seizures (56%); and that the instability in Syria had created conditions favourable to the illicit manufacture and trafficking of Captagon in the region.
Meanwhile, Isis pharmacists are understood to have produced the drug to supply to its militants to enhance their fighter feelings of invincibility and increase endurance.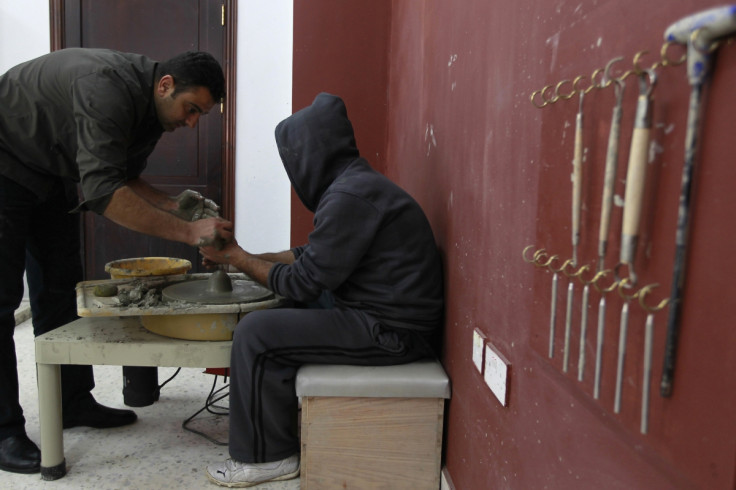 Captagon is taken by 40% of Saudi drug users
Captagon is not a minor issue for the region, according to the UNODC: "In Saudi Arabia, [amphetamine] users accounted for 51% of people treated for drug use at drug treatment centres. Recent studies reported similar growing use in the UAE." An article from Arab News quoted the secretary general of the National Committee for Narcotics Control saying that 40% of Saudi drug users take Captagon. There is a strong demand for the drug, and as it grows, so does the money going to unknown groups in Syria.
In a similar way to cocaine smuggling being used to fund rebel groups in South America, the illicit trade in Captagon is a growing source of income for Syrian groups – potentially including IS – and the drug itself has become a useful tool in sending men and women out to fight, thanks to it causing a euphoric state where some users say they feel invincible.
Syrian groups are not the first to use Captagon as a source of funding. The Jerusalem Post has reported that Hezbollah in Lebanon has been producing the drug since 2006.
The Gulf states already have some of the strictest drug laws in the world − in Saudi Arabia, drug smugglers are sentenced to death. If the allegations about the Paris attackers are true, it leaves the Gulf states to question why the demand is still increasing in their countries and how to deal with it – especially if funds from the trade in Captagon are ending up in the hands of IS.