A peaceful march calling for unity in Lille in the wake of the Paris attacks, in which at least 129 people were killed, has been disrupted by an anti-Islam protest. A small group held aloft signs saying "expulsions les Islamistes" - "throw out Islamists" - and set off flares before being chased away by angry members of the Human Rights League, who chanted "get out fascists."
The skirmish was minor, but served as an illustration of the tensions across France after the attacks on Friday 13th November, which were apparently carried out by French and foreign militants acting on behalf of Islamic State. There has been concern that anti-Muslim sentiment might rise, but so far there have been few reports of trouble.
However, the attacks took place just three weeks before regional elections at which the right wing Front National (FN) was already expected to do well. Speaking from FN headquarters in Paris, as it emerged that at least two of the attackers may have entered Europe posing as migrants, FN leader Marine le Pen said it was time to take control of France's borders.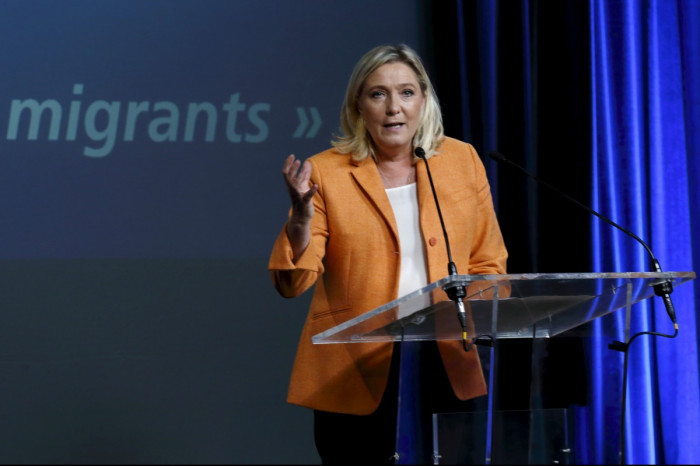 "We are living the horror," said le Pen. "Yesterday evening the centre of France was struck by an exceptional barbarity. It was an escalation of Islamist terrorism and the sixth time this year that Islamists have attacked our country."
One of those attacks was the Charlie Hebdo massacre and its aftermath in January, after which le Pen presented a united front with other politicians. Most of the major parties have already agreed to o the same in the wake of this latest tragedy, but it is unclar whether FN will fall into line this time. FN leader and lawyer Gilbert Collard wrote on his website: "Those habitual defenders of great principles, those who defend Islam and its principles, they are the ones who should be in prison. Quickly. It's now a question of our survival."