Paris attacks: Ukip launch probe into former MP hopeful over 'close all mosques' Tweet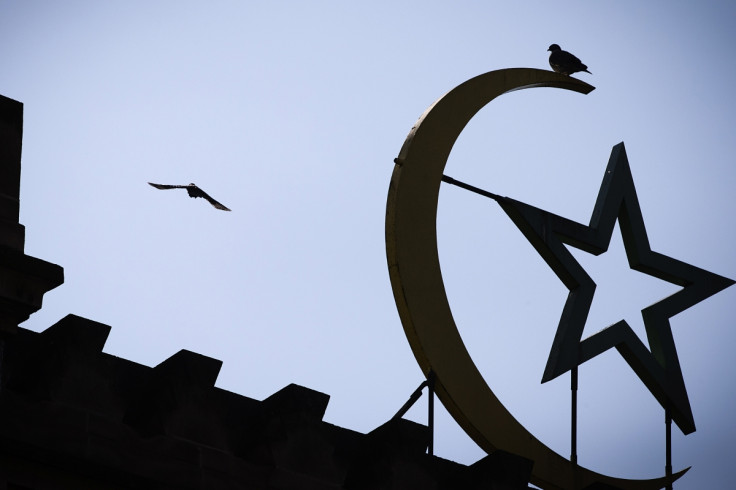 Ukip have launched an investigation into one of the party's former prospective parliamentary candidates after he appeared to call for "all Mosques" to be closed in the wake of the Islamic State (Isis) linked terrorist attacks on Paris, IBTimes UK has learned.
The message was published by the "official Twitter account" of former Macclesfield hopeful Adrian Howard. Howard, who secured more than 6,000 votes at the general election, made the remark during an online debate with radio presenter and right-wing commentator Jon Gaunt, in the wake of the terrorist assaults on the French capital.
Howard accused Gaunt of using "apologist language" for urging his followers not to condemn all Muslims for the atrocity.
When the radio presenter challenged the former Ukip PPC to his "solution" to jihadist attacks on the West, Howard replied: "Close down all Mosques, Madrasas, ban the Hijab, Burka & all religious displays in public. People dying due to this alien religion".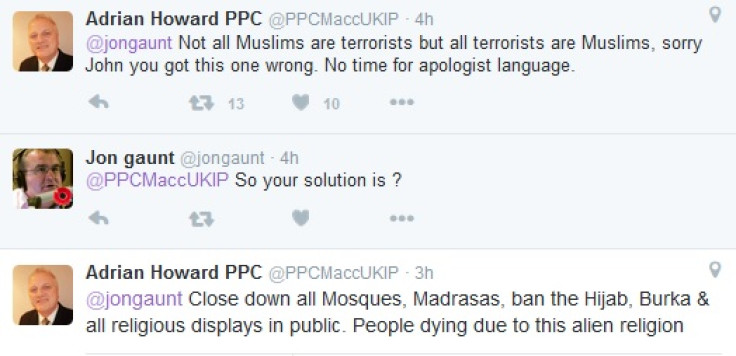 Ukip told IBTimes UK that they would not comment on the incident, but a spokesperson for the Eurosceptic party revealed they were investigating Howard's tweet. "We are not commenting about this at this time but will investigate," the spokesperson said.
The probe comes as French officials said at least 129 people were killed in the 13 November attack. It has emerged that the now deceased terrorists were split into three groups, carried AK-47 style weapons and all used the same explosive for their suicide vests.
The Foreign Office has confirmed that at least one Briton is among those killed by the jihadists and French President Francois Hollande described the tragic attacks as "an act of war" by Isis.
David Cameron will be among the world leaders at a G20 meeting in Turkey on 15 November and police chiefs in the UK have urged the public to remain vigilant. Meanwhile, Muslim leaders across the world have condemned the attacks.

© Copyright IBTimes 2023. All rights reserved.