Paris attacks: Police hunt for 8th suspect as Kalashnikov assault rifles found in abandoned car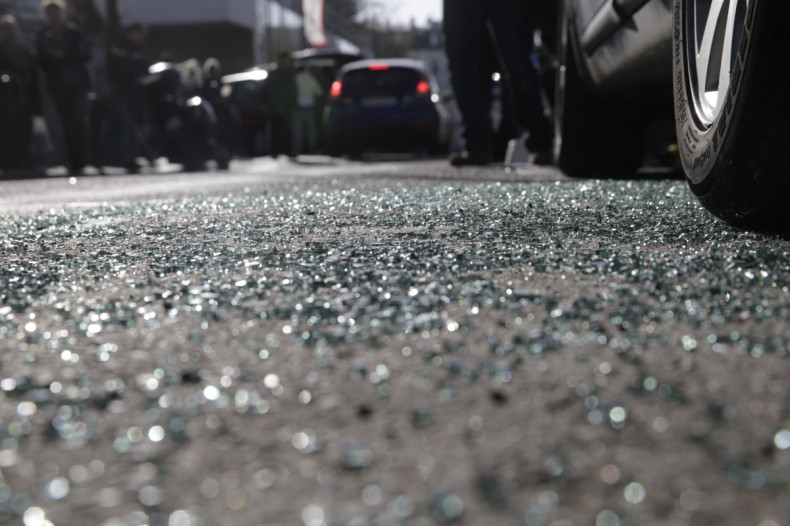 One of the people responsible for the terror attacks in Paris may have survived and escaped capture. The discovery of an abandoned vehicle in a French suburb raises the possibility that one of the attackers may have fled, officials believe.
A black Seat car used in the attacks on restaurants and bars in the 10th and 11th arrondissements on Friday, 13 November, was found abandoned today in the Montreuil suburb of Paris. The vehicle contained weapons, including three AK-47 Kalashnikov assault rifles, believed to have been used to gun down Friday night drinkers and diners.
Seven attackers were killed during the attacks: six having killed themselves with suicide explosive belts, and one being shot by a police officer in the Bataclan theatre. A French official has told the New York Times that police are searching for an eighth person, from the Paris area, who might have participated in the attacks.
French officials told AFP that three of the people involved in the attacks were brothers, and one is believed to still be at large.
The woman who reported the abandoned Seat after seeing weapons inside told the Telegraph that it had a Belgian number plate.
Belgium arrests
Belgian police have detained seven men in connection with the attacks, after a Volkswagen POlo car registered to a French citizen in Belgium was found near the Bataclan theatre, where more than 80 people were murdered. Belgian authorities said on Sunday that two of the attackers had lived in the Brussels area.
BFMTV reported that one of those arrested in Belgium was the brother of the man who rented the car, who is being sought by police.
Ismail Omar Mostefai is the only attacker whose identity has been officially confirmed. The French citizen was from Poitiers, south-west of Paris.
A Syrian passport was also found at one of the scenes of the attack. European authorities have said it may have been a fake and used by one of the attackers. Records show the passport was used to gain entry to Greece, Macedonia and Serbia by someone claiming asylum, Serbian media reported. However, there is no evidence that the person who entered Greece was one of the Paris attackers, or was linked to them.