President Francois Hollande declared war after the 13th of November events in Paris, which killed 129 people in the city that has taught me so much. As well as the enjoyment of noisy streets, endless dancing, loud music and red wine on the terraces of the cafes of the 10<sup>th and 14<sup>th arrondissements, Paris taught me about pluralism.
What Islamic State (Isis) calls the capital of "abominations and perversion" in its message taking responsibility for the attacks, taught me to think and to analyse, to be proud of our liberties and defend them without compromise. It is the freedom and values that Paris epitomised that have now been hit. If this is a war, as the French president declared, then it is an ideological one. It is a war for liberal values.
But the commanders in chief of this war are not the ones who decide to drop more bombs on Syria, probably endangering even more local civilians. They are not those who make deals with the motherland of Wahhabism (from which IS gets inspiration), Saudi Arabia. They are not those who lead the international arms markets. They are not those who refuse to collaborate with the Kremlin rather than supporting the Kurds.
Those leading this ideological war against IS are the civilians – it is us.
As I write this I am sitting at the terrace of a little café in the 4<sup>th arrondissement, the very same kind of place as was targeted last Friday, and the silence that surrounds me in the wake of this attack is deafening. I want to shout that the commanders in chief of this ideological war are the lovers of democracy, the freethinkers, secularists, atheists, leftists and especially Muslims.
Dogmatism vs. liberalism
This is a war between dogmatism and liberalism, between cartoons, books and Kalashnikovs, between games, music and grenades. A war between the will to live and the will to die, between life with joy and death with hate. It is either them or us, and we have the responsibility to win this war.
In order to do it, we shouldn't simply go out again and sip our wine at terraces, it is not enough to dance, play and celebrate again as a form of protest. We have to speak out again, think for ourselves, enjoy pluralism and furthermore, we have to defend out loud our values and not let anyone pervert them.
Condemnations and messages of peace and support are pouring in from all over the world as humanity mourns the cruelty of the attackers. World leaders have condemned the massacre and sent messages of support. These were followed by a massive discussion on social networks about the role of religion in this particular attack as well as in terrorism – much of it led by Muslims.
Many Muslims have argued that "terrorists don't represent true Islam. Islam is peace." And while this narrative was heard by all of us and understood and accepted by many, it hasn't brought any results.
When IS reads verses from the Quran that explain their murders and the way they commit them, the moderate Muslim's claims that terrorism has nothing to do with Islam are not convincing, and not only for the sceptics. The fact that more and more young European Muslims are becoming radical jihadists demonstrates that Islam is a diverse religion – this is happening, and Muslims cannot ignore it.
Muslims are in the front line of this ideological battle against religious fundamentalists. It is Muslims who can make the biggest contribution to public debates, giving space for ideas of freedom rather than terror. By recognising the diversity of Islam and the need to reform some medieval aspects of religion, Muslims can contribute to tackle the challenge of not growing up new fundamentalists within their religion and creating more space for ideas of freedom, equality and secularism.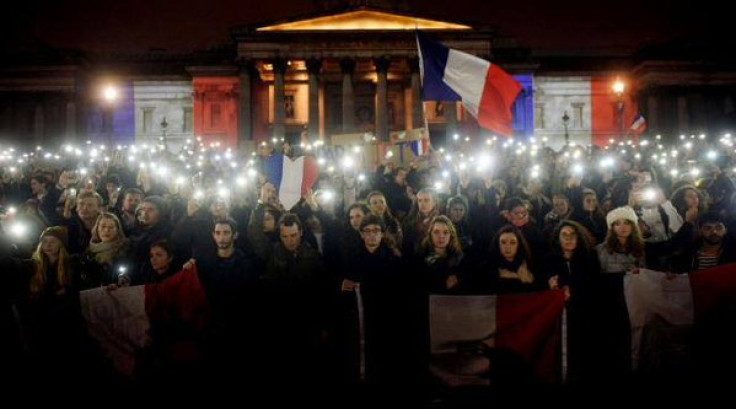 We have to accept that these terrorists are also Muslims and that they do represent some fundamental aspects of Islam, which most Muslims in the world do reject. Saying that these terrorists are Muslims is not calling all Muslims terrorists. As Somali-born writer and human-rights defender Ayaan Hirsi Ali tweeted: "As long as Muslims say IS has nothing to do with Islam or talk of Islamophobia they are not ready to reform their faith".
If a majority of Muslims are opposing their religion's fundamentalists, why wouldn't they oppose some of this religion's fundamentals? Some are already doing this actively and efficiently across the globe, including people in religious states.
Iranian born anti-Islamist campaigner Mariam Namazie writes on her blog: "To push back this movement, we must oppose it all – not just jihadis – and not just in Europe... In this we have many allies amongst the people of Afghanistan, Iran, Syria, Iraq to Algeria, who have been standing up to and resisting Islamism for decades."
Maajid Nawaz, a former radical, today a counter extremist author and activist, wrote in his last piece reacting on Paris attacks that "the long term solution cannot continue to ignore this truth, and cannot continue to neglect those few Muslims, and others, attempting to take on this threat within their own communities".
Moderate Muslims and ex-Muslims are the ones whose position can guarantee European secularism. The Muslim community with its will to point out some patterns of Islam and call for its reform will significantly contribute to the fight against religious extremists and terrorism in Europe.
The ideological war
Similarly, leftists, secularists and atheists should not deny the religious motivation of the terrorists, as many today do. Many leftists, especially in France and in the UK, chose not to evoke the connection between Islam and the Charlie Hebdo killings, or Copenhagen terrorist attack that I witnessed, as well as the latest Paris attacks, in order not to contribute to the openly xenophobic and racist speeches of extreme right-wing parties such as the French Front National or British Ukip.
I believe that such a strategy is harmful to the cause of secularism and humanism; moreover it is rewarding for the far-rights. By remaining silent and not pointing out the ideology behind these attacks - which is Islamism - and the religious motives of the killers, they only give more opportunity for xenophobia to spread, which will itself will only stimulate a stronger and broader radicalisation among young European Muslims.
This is only the beginning of this ideological war. We all have to understand our own responsibilities and arm ourselves with words, cartoons, articles, speeches, posters and slogans in order to silence the Kalashnikovs in the streets of Europe. In order to defend our sacred values of freedom and secularism that guarantee equality and peace and joyful lives to all - believers and infidels. It is the time that everything we can do should be done.
It is not the time to pray for Paris, it is the time to stand for Paris. It is not the time to defend religions but to defend humanity. We must do it all together, united rather than divided.
Inna Shevchenko is leader of the feminist protest group FEMEN, which often makes headline news across the world for demonstrating topless. Visit the Femen website or Twitter feed, or Inna'spersonal Twitter account, to find out more.