Paris attacks: Ringleader Abaaoud killed before he could carry out suicide bombing in La Defense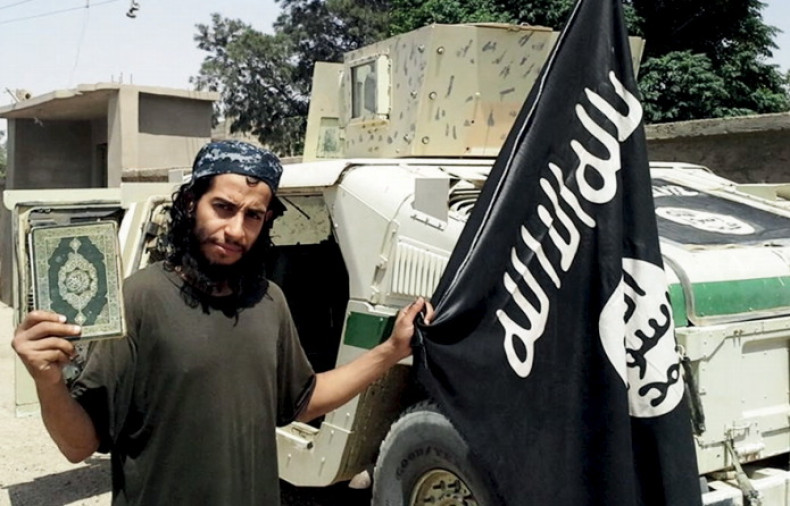 The suspected orchestrator of the terror attacks in Paris was planning a second assault on the capital's business district, La Defense. Abdelhamid Abaaoud and an accomplice intended to blow themselves up in a double suicide bombing in La Defense just days after the string of bloody attacks on 13 November left 130 people dead, the chief prosecutor has said.
Paris prosecutor Francois Molins said that Abaaoud's attack was to take place on 18 or 19 November. The Belgian jihadist was killed on 18 November during a raid conducted by French authorities on an apartment in the Parisian suburb of Saint-Denis before he could unleash the attack on La Defense. During the operation, Abaaoud's cousin, Hasna Aitboulahcen and a third unidentified man were also killed.
Prosecutors also said that on the night of the attacks in Paris, Abaaoud returned to the Bataclan - which saw the worst of the bloodshed - as police were still engaged in a firefight with terrorists still inside the venue. Mobile phone data showed that he also visited the cafes and restaurants hit in the attacks.
"The analysis leads us to believe that Abaaoud returned to the scene of the crimes after the attack carried out on people sitting at tables at restaurants while the BRI (elite police commando units) were intervening at the Bataclan," said Molins.
A European and international arrest warrant has also been issued for a man named as Mohamed Abrini, 30, pictured with wanted fugitive Salah Abdeslam just two days before the attacks. Abrini was driving a Renault Clio used in the assaults and he has been described as "dangerous" and "probably armed" by authorities, who said the public should not approach him.
Meanwhile the hunt for Salah Abdeslam, 26, has widened to Germany as police received reports of possible sightings of him in the country's north. Security forces were deployed in the Minden-Luebbecke area, near Hannover to look for Abdeslam, who evaded a manhunt for him involving some 40,000 Belgian police officers.