The hustle and bustle of Paris' Friday night revelry was shattered with the sounds of explosions and gunfire during the country's worst-ever terror attack which left 127 people dead.
Within minutes panic set in and images of panicked citizens fleeing the violence were circulated around the world. Here the IB Times UK looks at the places where violence erupted before and after the attacks.
At around 9.20pm the first reports of gunfire came from Le Carillon bar at 18 rue Alibert. Witnesses told French media that they initially thought a firework had gone off before they realised that a masked man with a semi-automatic gun had opened fire.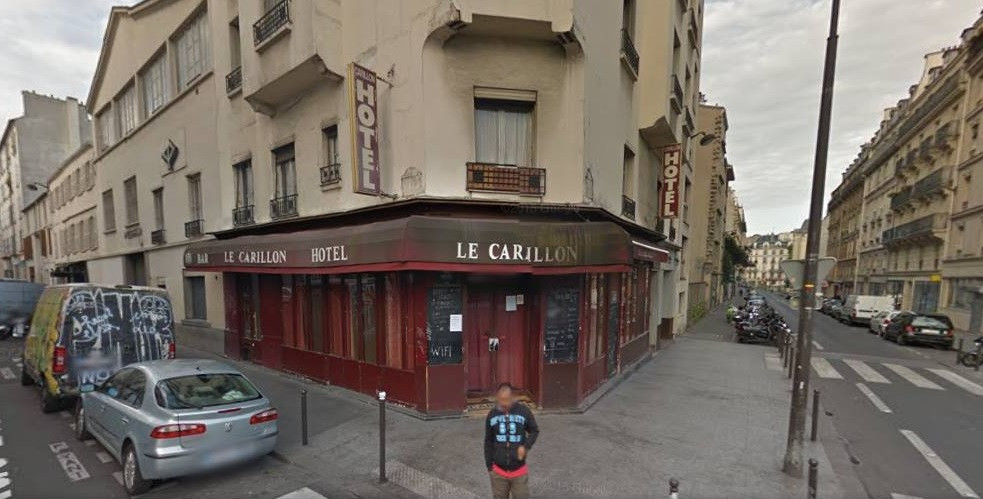 Witnesses said he then crossed the road and turned his weapon on Le Petit Cambodge (Little Cambodia) restaurant, pictured here earlier this year.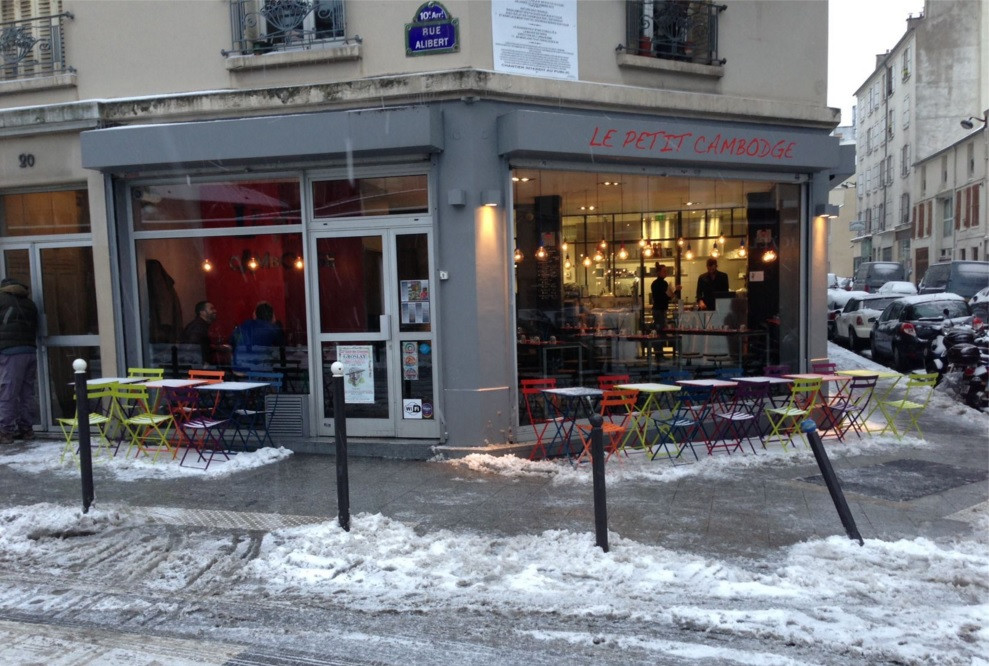 At least 12 people died in the attacks on the restaurants.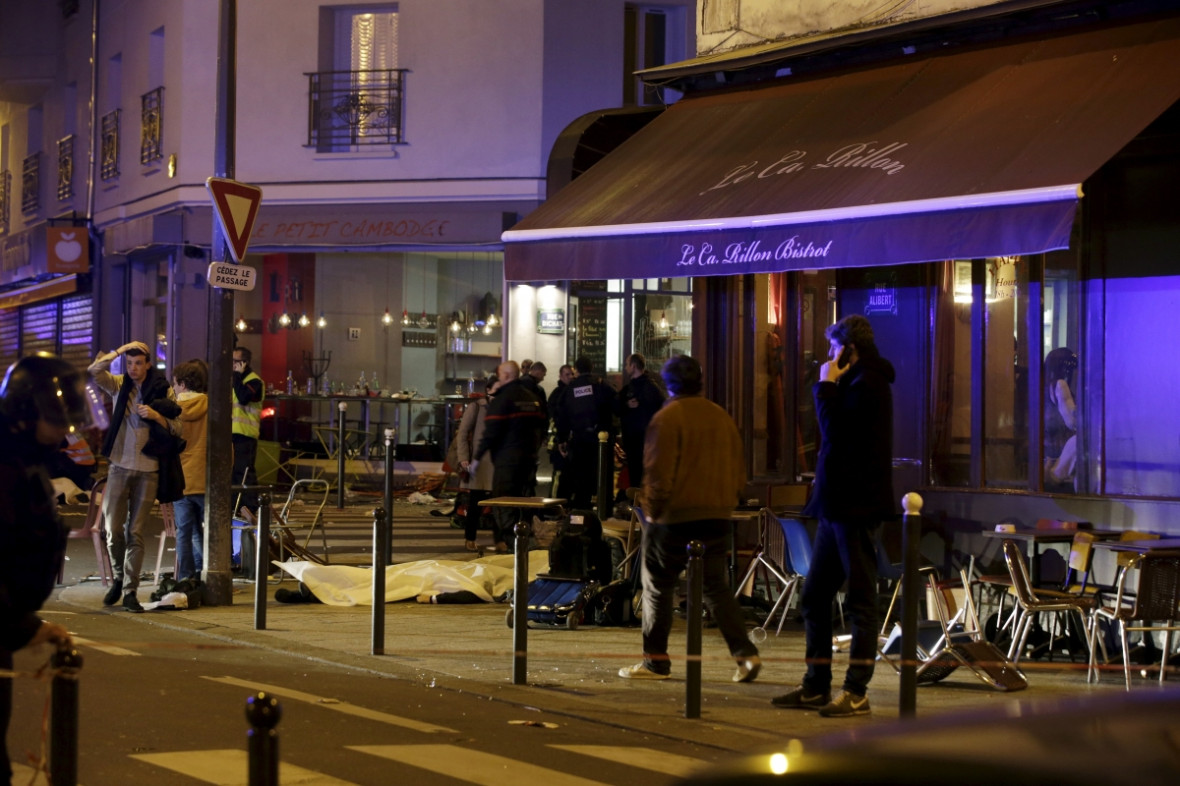 Minutes later an attack came on diners a few streets south of rue Alibert, on the terrace of La Casa Nostra pizzeria, in rue de la Fontaine au Roi, seen here in happier times. Witnesses described seeing a man firing an assault rifle.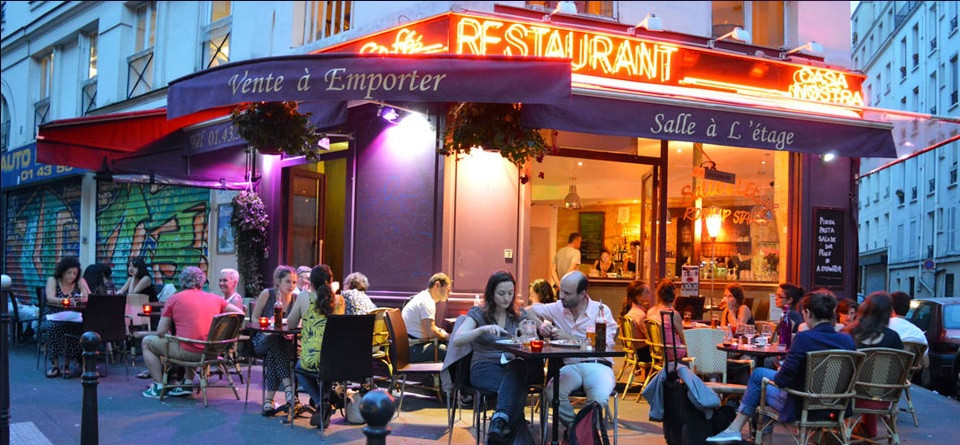 At least five people are thought to have died in the attack.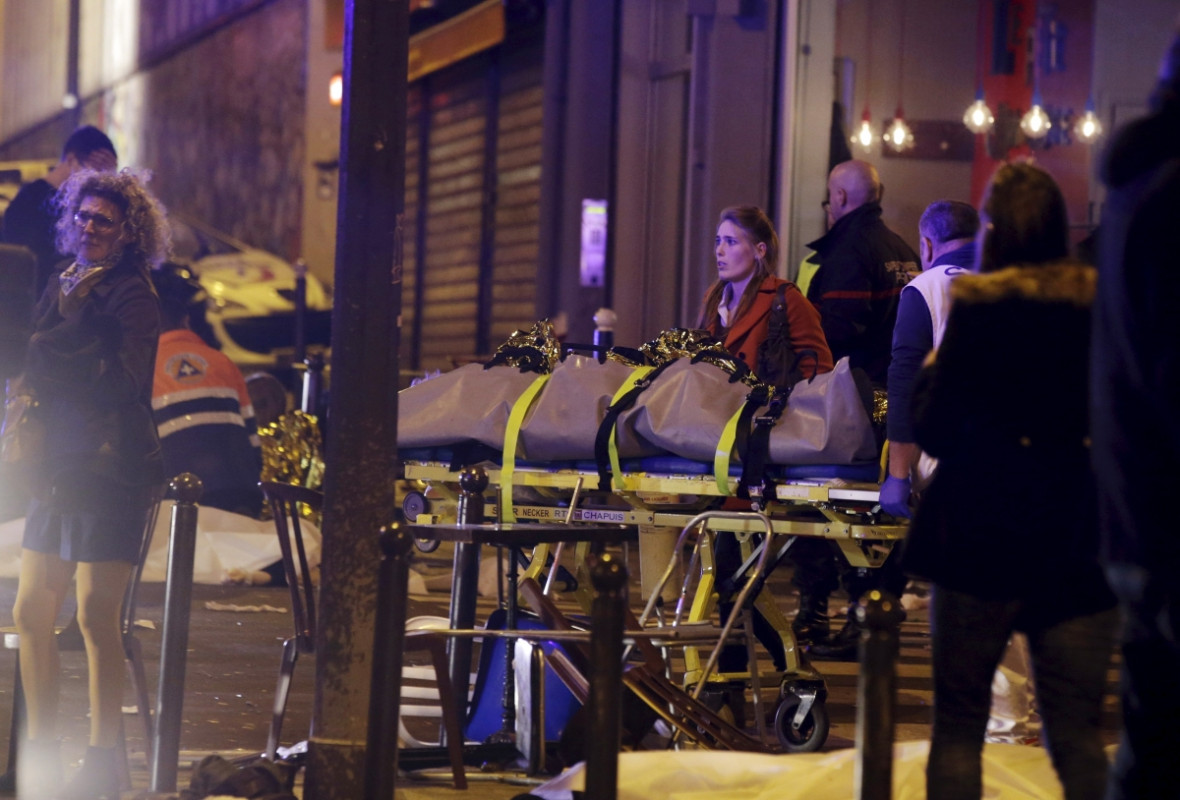 At around 9.30pm the first explosion was heard at The Stade de France stadium where thousands of people were watching a friendly football match between France and Germany. Bemused players looked around as the noise thundered around the ground. Police later confirmed there were three simultaneous bombings, including two suicide attacks, near the stadium.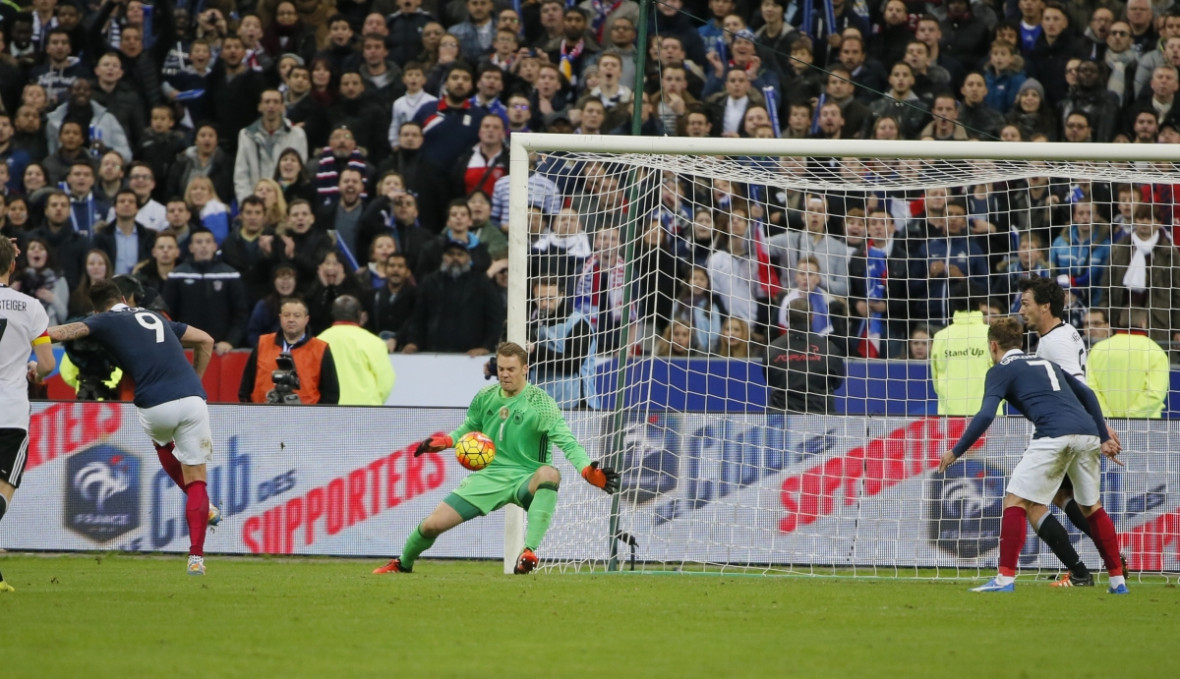 Within minutes, fans fled the ground. France won the game 2-0.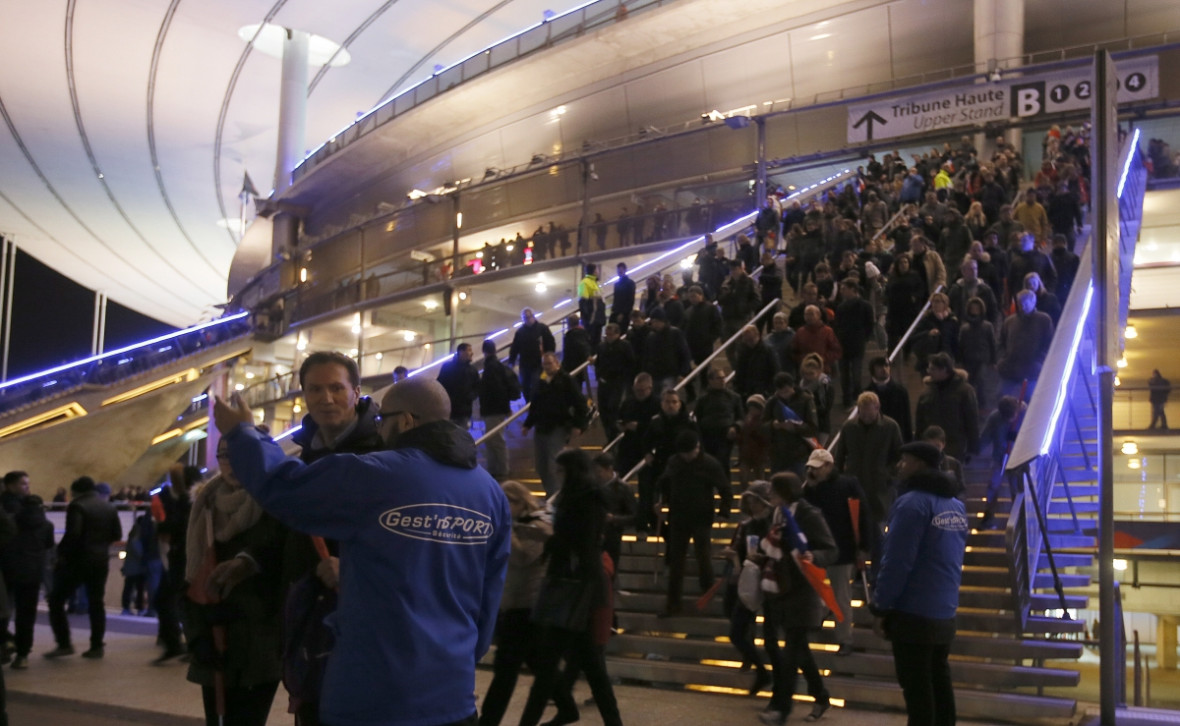 The next reports of shootings came to the south of the first restaurant attacks, at La Belle Equipe bar in the rue de Charonne at around 9.50pm. Witnesses reported that two men opened fire at the terrace of the cafe.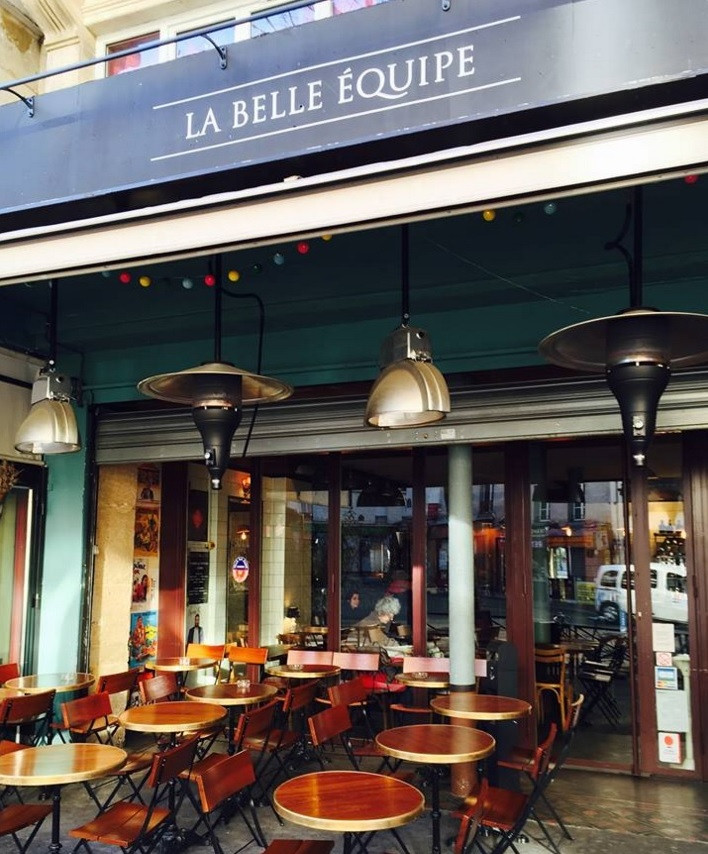 Within minutes, 19 people were dead, in one of the night's most deadly attacks.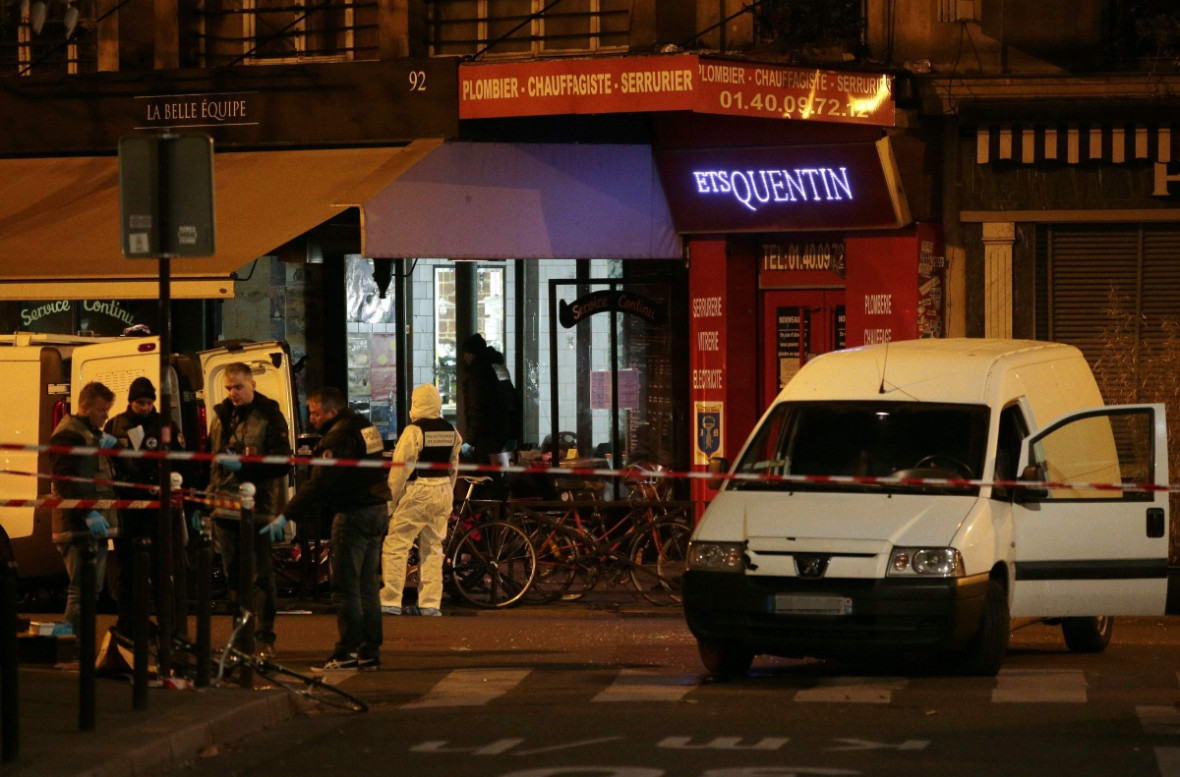 However, the night's deadliest attack came at the 1,500-seat Bataclan hall, a well-known concert venue on the Boulevard Voltaire.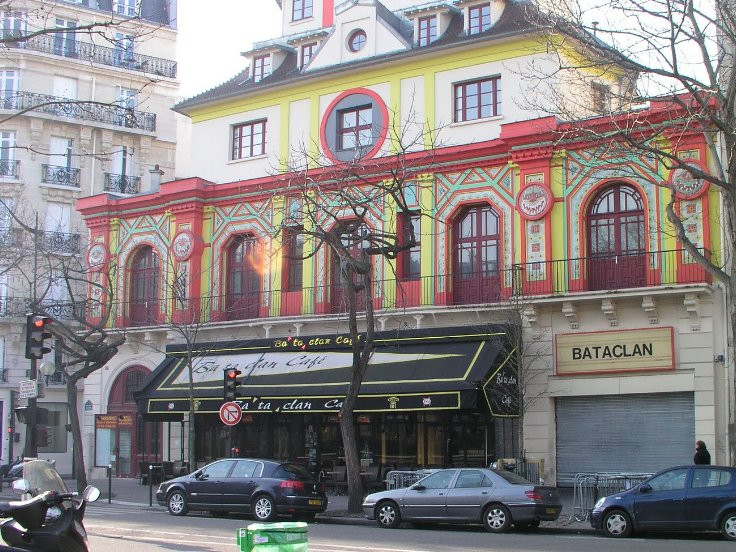 Witnesses said four attackers stormed inside from the back and fired several rounds from Kalashnikov AK-47 rifles at the crowd who were watching Californian rock group Eagles of Death Metal. The 1,500-seat venue was sold out.
One of the attackers was said to have shouted "God is great" in Arabic. One witness heard a gunman blaming President Hollande for intervening in Syria. It was the first clear evidence that Paris was once again being targeted by Islamists.