Key suspects believed to be involved in the coordinated terror attacks carried out across Paris on Friday 16 November are being identified.
Islamic State has claimed responsibility for the assault on the French capital, which killed at least 129 people and left 99 critically injured. In response, France has carried out air strikes on targets in the militant organisation's stronghold in Raqqa, Syria.
French prime minister Manual Valls has warned that more terror attacks are expected in France and other European countries. He also said 150 raids on suspected militants had been carried out across France early on Monday 16 November.
Seven attackers died in the attacks carried out on Friday, most of them after detonating suicide belts. Here is what we know about the suspects involved so far.
Salah Abdeslam
Salah Abdeslam, 26, is a key suspect. Belgian broadcaster RTL has reported that police have arrested Abdeslam in the Belgian suburb of Molenbeek on Monday morning. This has not been confirmed. Belgian public broadcaster RTBF has said Abdeslam is not in custody.
On Sunday, it emerged that Abdeslam had been stopped by police in the hours after Friday's attacks along with two other men, but French police let him go as they were not on any wanted lists. He is thought to have rented the black Volkswagen Polo used by the group that carried out attacks on the Bataclan and is a brother of one of the suspected suicide attackers.
Ahmad Al Mohammad
Paris prosecutors have identified two of the suicide bombers as Ahmad Al Mohammad and Samy Amimour. Al Mohammad was born on 10 September 1990 in Idlib, Syria, according to the passport found near his body after he blew himself up at the Stade de France. The passport has not yet been confirmed as genuine.
Al Mohammad is reported to have passed through the Greek island of Leros with refugees on 7 October, before crossing through Macedonia and Serbia. According to the Greek newspaper Protothema, Al Mohammad was travelling with a second man which it named as Mohammed Almuhamed. Pictures in the newspaper that allegedly show the pair's travel documents have not been verified.
Samy Amimour
Amimour was born in Paris on 15 October 1987, and he lived in the north-eastern suburb of Drancy. He was one of the suicide bombers at the Bataclan theatre and was reportedly known to French authorities before the attack. According to reports, Amimour's family lives in Bobigny, in the northeastern suburbs of Paris.
Agence Presse-France (AFP) has reported Amimour went to Syria two years ago after being radicalised in France, according to statements from his family. Amimour had been charged with terrorist offences "after an abortive attempt to travel to Yemen", Paris prosecutors said, but his family said he travelled to Syria in 2013.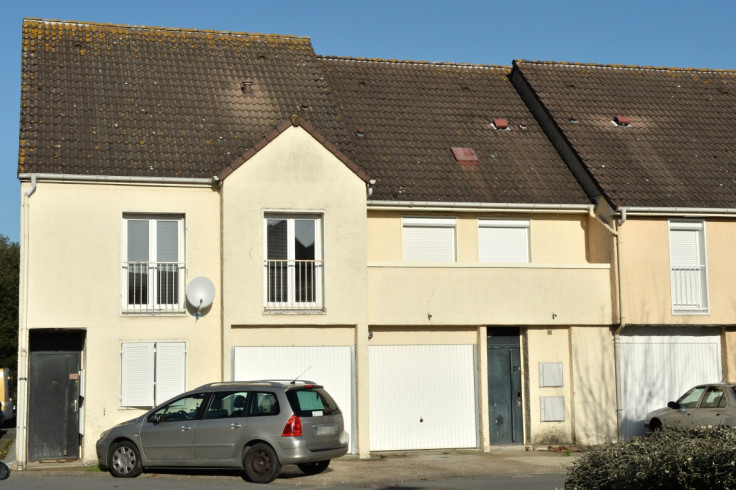 Omar Ismaïl Mostefai
Omar Ismaïl Mostefai, 29, was the first attacker named by French authorities. He detonated an explosives belt in the Bataclan and was identified by a print taken from a severed finger in the concert hall. Of Algerian heritage, Mostefai grew up in Courcouronnes, in the southern suburbs of Paris.
Already known to French intelligence, Mostafai began spending time at a mosque with extremist links in 2010 but disappeared in 2013, when it is believed he may have travelled to Syria. Mostefai's relatives in France are being questioned by police, but his brother said he had not spoken to Mostefai in years.
The Turkish government have released information about Mostefai, with a senior official stating the suspect had entered Turkey in 2013 but that there were no records of him leaving the country. Turkey received an information request regarding four terrorism suspects from the French authorities in October 2014. Turkish authorities identified Mostefai and notified French officials in December 2014 and June 2015.
"We have, however, not heard back from France on the matter. It was only after the Paris attacks that the Turkish authorities received an information request about Omar Ismail Mostefai from France," the official said, stating intelligence sharing was "essential" to counter-terrorism efforts.
Bilal Hadfi
Bilal Hadfi, believed to have fought for IS in Syria according to the Washington Post, was named by the paper as an attacker that died at the Stade de France. Hadfi is reported to be a Belgian resident aged around 19 or 20.
Ibrahim Adbeslam
Ibrahim Adbeslam, 31, is the brother of the attacker on the run, Salah Adbeslam. He was identified by prosecutors as the man who carried out the suicide attack at the Comptoir Voltaire café. He is a French national based in Belgium.
Mohammed Abdeslam
Mohammed Abdeslam is the brother of Salah and Ibrahim Abdeslam, and has reportedly been arrested in Belgium. A spokesman for the Belgian prosecutor's office has said Mohammed has been released without charge, along with four others.
Mohamed Abdeslam's lawyer, Natalie Gallant, said her client had only found out how his brother Brahim died on Monday.
Abdelhamid Abaaoud
A French official has identified the alleged mastermind of the Paris attacks as Belgian-born Abdelhamid Abaaoud, according to the Associated Press (AP). He is named in several police files alongside Ibrahim Adbeslam.
Abaaoud has been linked to the Thalys train attack in August by Liberation and AP. On 21 August, suspected Islamist terrorist Ayoub El-Khazzani opened fire on a train travelling from Amsterdam to Paris before being subdued by passengers, one of whom he stabbed.
The 27-year-old militant was identified by Belgian officials in January as the architect of the thwarted attempt to kill police officers in Verviers. Two were killed in a gun battle during a police raid on the eastern Belgian town.