Paris is getting rid of its big wheel – should London do the same?
Paris' Grande Roue had stood in its current location since 1993.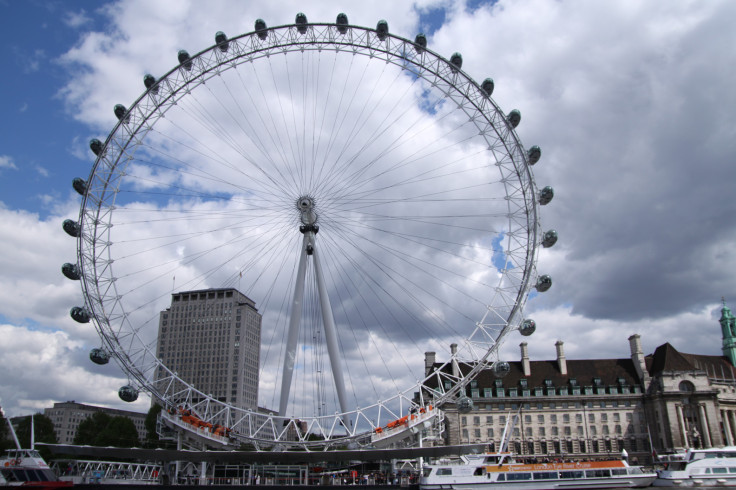 Paris has announced plans to get rid of its "Grande Roue" – the city's tourist-friendly Ferris wheel found beside the much more famous Champs-Elyees.
The attraction has been in place at the Place de la Concorde since 1993 but will be taken down in July 2018. The city's authorities say the move will protect the area's "historic visual appearance".
This is the latest piece of unwelcome news for the city's 'fairground king' Marcel Campion, who suffered a blow from city planners after they removed his nearby Christmas market this year, citing its perceived 'tackiness'.
Paris' deputy mayor said the council was not against the wheel being erected elsewhere in the city next year, but locals have not reacted to the decision with much sentiment.
London's counterpart wheel is much more loved by locals. The London Eye has attracted around 3.5 million guests per year since it was built in 1999, which at 135 metres once made it the world's tallest Ferris wheel. Despite its immediate popularity not everyone was a huge fan of the structure. Former Telegraph architecture critic Giles Worsley once wrote:
"Like a great cuckoo in the nest, it distorts and devalues everything around it. It is inescapable in key views of London, especially from the Royal Parks, and above all, it reduces the Palace of Westminster, the symbol of British parliamentary democracy, to insignificance."
The idea of pulling it down would be alien to most Londoners, but the history of Ferris wheels shows that their lifespans are often limited.
Some will be unaware that the Great Wheel of Earls Court was once the world's tallest wheel when it was completed in 1895. It stood at 95ft until it was pulled down in 1907.
The world's original Ferris wheel, built for the World Fair in Chicago in 1893, lasted until 1906. Paris's original Grande Roue de Paris lasted for just twenty years when it was dismantled in 1920.