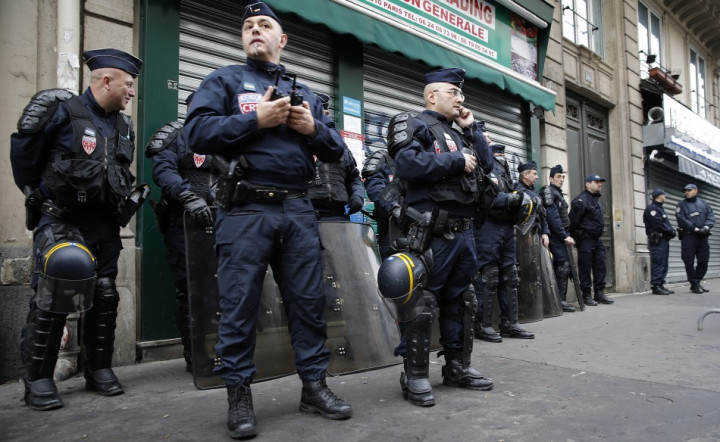 Three women Kurdish activists have been shot dead in Paris in what appears to be a politically motivated execution.
One of the victims is said to be Sakine Cansiz, one of the founders of the militant Kurdish separatist movement PKK, according to Kurdish news agency Firat.
Firat identifies the other two as Fidan Dogan, 32, a representative of the Brussels-based National Congress of Kurdistan, and young activist Leyla Soylemez.
Their bodies were found at the Information Centre of Kurdistan on Rue Lafayette, near the Gare du Nord train station in central Paris.
Police said all three had been shot in the head.
"The scene [of the crime] could give rise to the idea that this was an execution, but the investigation will have to establish the exact circumstances of this incident," a police source told Le Figaro.
"There is no doubt this was politically motivated," Berivan Akyol, an employee at the centre, told French broadcaster iTele.
According to French media reports, neighbours heard a gunshot on Wednesday evening at around 6 pm. However the bodies were only found the next morning by the centre's employees.
"A couple of colleagues saw blood stains at the door. When they broke the door open and entered they saw the three women had been executed," French Kurdish Associations Federation (Feyka) chairman Mehmet Ulke told Firat.
French Interior Minister Manuel Valls said he is to visit the crime scene.
"These assassinations are intolerable, and I hope the inquiry will make rapid progress but let's allow the investigators to do their work," Valls told France-Info radio.
A police investigation has been launched.
The murders come just days after the commencement of talks between Turkey and jailed PKK leader Abdullah Ocalan, intended to bring an end to the 28-year conflict between Turks and Kurds which has thus far killed an estimated 40,000 people.
A protest rally has been called by Feyka in response to the killings.