Paris terror attacks: video emerges of Hayat Boumeddiene at airport in Turkey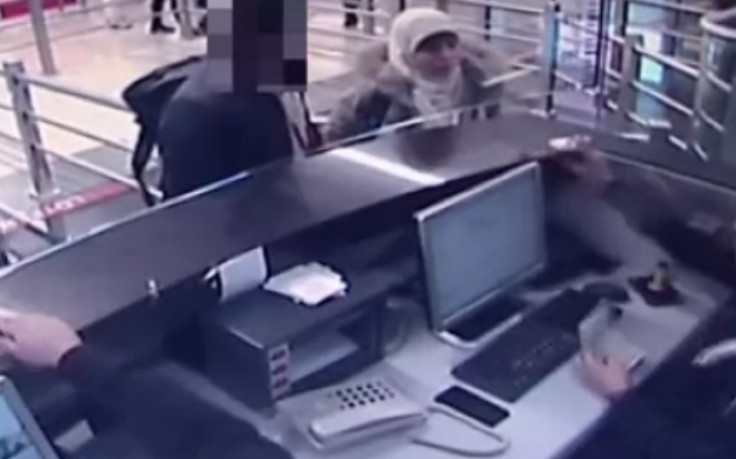 Wanted fugitive Hayat Boumeddiene, partner of the Paris kosher supermarket killer Amedy Coulibaly, appears to have been captured on CCTV filmed at Turkey's Istanbul airport on 2 January.
The footage seems to show Boumeddiene with a North African called Mehdi Sabri Belhouchine at passport control. She is thought to have crossed the border into Syria into an area controlled by Islamic State.
Although Boumeddiene left France on 2 January, the week before the attacks, she was in regular contact with Coulibaly and also swapped some 500 phone calls with the wife of Cherif Kouachi. Cherif and Said killed 12 people on Wednesday before being killed in a shoot-out on Friday.
Police believe Boumeddiene and Belhouchine flew to Turkey via Madrid on 2 January, where the authorities placed them under surveillance. However Turkish prime minister Ahmet Davutoglu said Turkey had not been told to exclude the pair.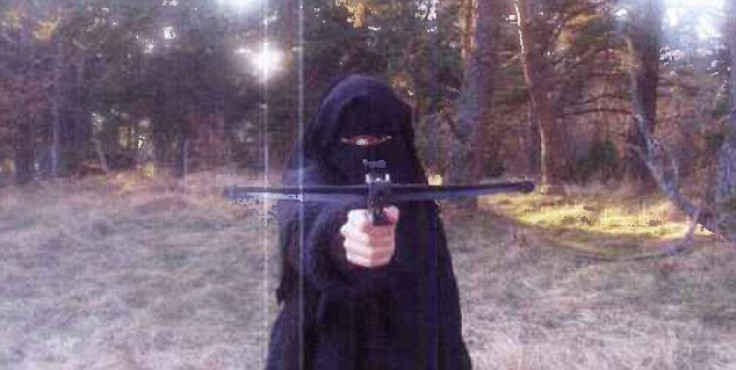 "We need to receive intelligence first so we can track people," said Davutoglu. "We have 7,000 people on a no-entry list and deported 2,000, including French and German citizens."
Turkey has come under fire for apparently allowing Islamic State fighters to cross the border into Syria.
Davutoglu added: "Is it Turkey's fault that it has borders with Syria?"
Boumeddiene flew to Sanliurfa near the Syrian border on 4 January and made several calls to France. On 8 January, the same day Coulibaly killed a policewoman, she crossed into Syria. On 10 Jan she made a call from the Syrian town of Tel Abyad.
In the wake of yesterday's extraordinary marches in France which were attended by an estimated four million people, police in Paris said they had found weapons at another flat used by Coulibaly before he embarked on his murderous rampage in tandem with the Kouachi brothers.
10,000 troops are being deployed across France to guard sensitive sites including Jewish schools, synagogues and mosques. Defence Minister Jean-Yves Le Drian said the largest deployment of troops in French peacetime - was required because "threats remain present".
© Copyright IBTimes 2023. All rights reserved.