Charlie Hebdo cartoons will mock the Prophet Mohammed in 1m copies 'survivors' issue' following Paris massacre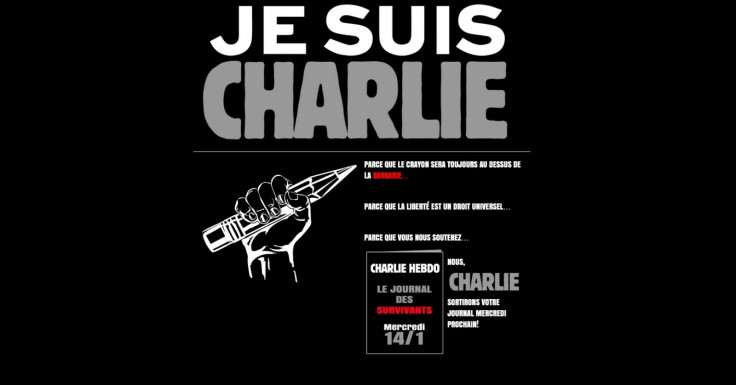 The next issue of Charlie Hebdo will feature cartoons mocking the Prophet Mohammed in the first copy of the satirical magazine to be published after the massacre of its cartoonists and other staff by terrorists enraged by previous cartoons of Islam's most sacred figure.
Lawyers announced the typically combative move as they prepared a bumper issue of one million copies which will hit the news stands on Wednesday (14 January), exactly one week after gunmen claiming to be members of al-Qaeda stormed Charlie Hebdo's Paris offices, killing 12 people.
"We will not give in to anything," Charlie Hebdo's lawyer, Richard Malka, told Le Figaro. "The spirit of 'Je suis Charlie [I am Charlie] also means the right to blasphemy".
The magazine's "survivors' issue" - the first to be sold outside France - is to be printed in one million copies and translated into 16 languages. Malka said it will "obviously" contain caricatures of Mohammed.
"Because the pencil will always be above barbarism ... Because freedom is an universal right ... Because you support us ... We, Charlie, will publish your paper next Wednesday," the magazine's websites states.
Founded in 1969 and published weekly, Charlie Hebdo routinely caricatures and mocks people from across the political, social and religious sections of society.
It first became the target of Islamist extremists in 2007 after it reprinted cartoons of Mohammed which had originally appeared in a Danish newspaper in 2005, sparking violent protests worldwide.
According to the Islamic faith, it is offensive to depict Mohammed in any manner.
Its offices were firebombed four years later following the magazine's announcement that Mohammed was to be its editor-in-chief, with a frontpage cartoon depicting the seventh century founder of Islam saying "100 lashes if you don't die laughing".
Its website was targeted by hackers in 2012, after another cartoon showing Mohammed was published that year.
Said and Cherif Kouachi, the brothers who carried out last week's attacks, claimed they were on a massacre mission to "avenge" the Prophet.
They were shot dead by police after a tense standoff on Friday.
© Copyright IBTimes 2023. All rights reserved.