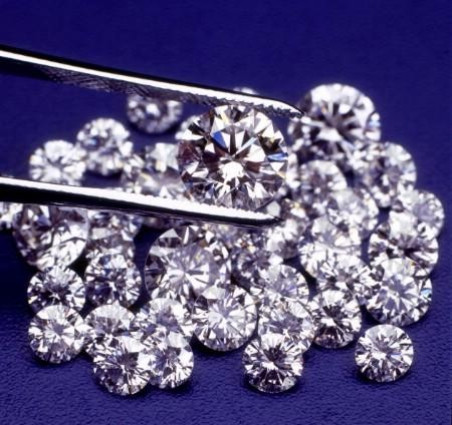 A Lebanese man has been arrested in South Africa on suspicion of attempting to smuggle £1.4million worth of polished diamonds out of the country in stomach.
The unidentified man was stopped by airport staff as he waited in line at a security check-point at Johannesburg airport. He was attempting to travel to Dubai.
South African police today confirmed that a 25-year-old man was in custody after a scan of his body revealed that 220 of the gems were in is digestive track.
"We nabbed him just before he went through the security checkpoint," police spokesman Paul Ramaloko told Reuters.
"We used laxatives to remove the diamonds."
South Africa is one of the world's top diamond producers and this is not the first time police have foiled an attempt to smuggle the valuable stones abroad.
In March, police arrested another Lebanese national who was attempting to smuggle £1.1 million worth of diamonds out of the country.
According to local reports, the authorities believe the two incidents care connected and both men belong to a smuggling ring.
He is scheduled to appear in court later today.