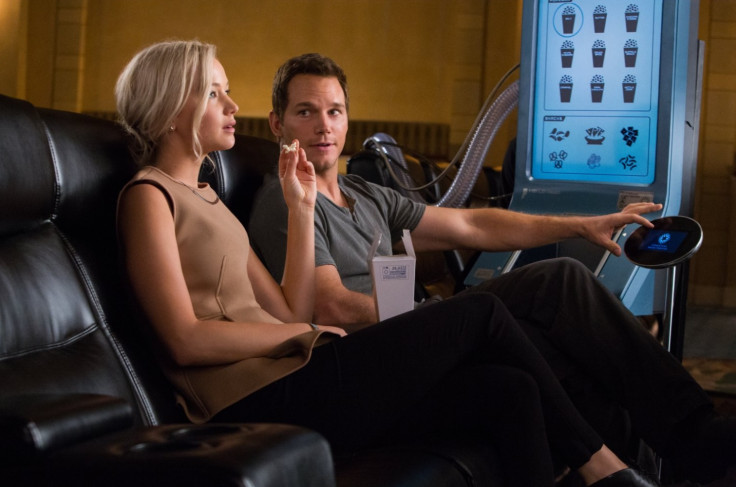 The following article contains Passengers spoilers
Less than a week after its release, the sci-fi blockbuster Passengers has already come under fire for the creepiness of its premise: prematurely awoken from a century-long hibernation on his way to a new home planet, everyman engineer Jim (Chris Pratt) chooses to wake fellow passenger Aurora (Jennifer Lawrence), with whom he has fallen in love while she sleeps. Sold as a sci-fi romance with some admittedly dazzling visuals, the film never quite faces the fact that, to assuage his loneliness, Jim must doom Aurora to a lonely death in space decades before either of them will reach their destination.
There's another unanswered question, though, that adds to Jim's creep factor in waking Aurora from her sleep: of the thousands of passengers aboard the ship, why does the 37-year-old Jim pick a companion more than a decade younger than him?
In silver screen terms, the eleven-year age difference between Lawrence and Pratt is nothing. The age disparity in Hollywood is nothing new, with Grace Kelly and Audrey Hepburn both frequently cast opposite men ten to twenty years older than they were. Alfred Hitchcock, too, liked to cast his blonde ingénues much younger than their male co-stars, with 25 years separating James Stewart and Kim Novak in Vertigo.
The trend broke, however, around the same time that the Golden Age ended. Filmgoers were being sold a different kind of escapism, one that called for stars in fairly narrow age brackets. Films of the late 1960s and 1970s began to be made with specific generational appeal, with horror films slicing and dicing teenagers and drama often involving families with parents in early middle age. Heroic leads, like Jaws' Roy Scheider, were protecting families they already had, and thus could be comfortably married to women their own age.
The return of the decade-plus gender gap between co-stars began in the 1980s, with the rise of a new wave of action stars. To begin with, stars like Bruce Willis, Arnold Schwarzenegger and Tom Cruise played opposite actresses who were close to their own age. Largely incidental to the plot, the women in the new generation of action stars were part of the image of heightened masculinity – an image that, at the time, involved youth. Over the years action stars were allowed to age, gaining grist as they gained grizzle. Their love interests, conversely, weren't.
The problem was that a young woman had become part of the standard reward package for a successful action hero, and that reward package ideal bled out of action and into other genres over the early 2000s. It is no secret that Hollywood prizes youth in women, and so for a heroic lead – romantic, dramatic or action – to achieve true success in his hero's journey, he must win a woman visibly no older than her late twenties.
Over the years action stars were allowed to age, gaining grist as they gained grizzle. Their love interests, conversely, weren't.
For male stars, the magic age seems to be 35. If an actor is younger than 35, his on-screen love interest will typically be around his age; if she is younger, it is usually only by four or five years. After the age of 35, the age gap kicks in, with the difference jumping to upwards of ten years.
For perennial action star Tom Cruise, the cutoff was Jerry Maguire: in his previous films, Cruise's co-stars were never more than five years younger than him, but afterwards the age gap widened progressively, with a staggering 22 years separating him from co-star Rebecca Ferguson in Mission Impossible: Rogue Nation.
Stars such as Denzel Washington, Johnny Depp and Leonardo DiCaprio follow the same trend, the age of their female co-stars dropping rapidly in comparison to their own after the age of 35.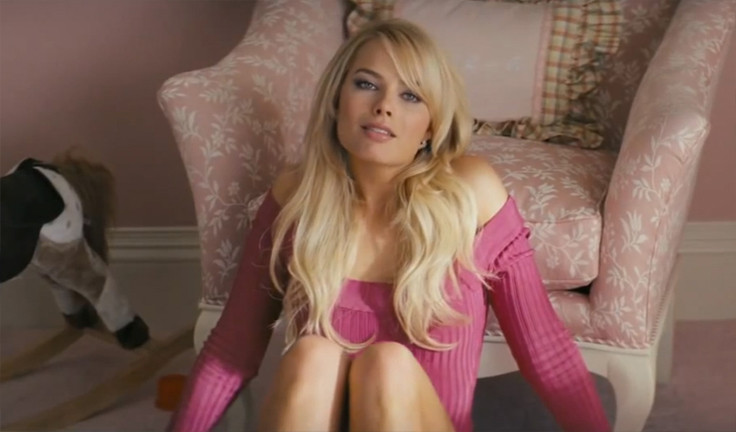 In 2013's The Wolf of Wall Street, there was a 16-year age gap between Margot Robbie and Leonardo DiCaprio, but Olivia Wilde was told she was too old to play his wife at 28, despite Jordon Belfort's real life wife Nadine Caridi being 29 when they married. Margot Robbie has consistently been paired with older actors since, including Jared Leto in Suicide Squad (18 years) and Will Smith in Focus (22 years).
For women, the age gap doesn't stop at 35; the roles do. So in ten years' time Robbie will be lucky to have on-screen love interests at all, as Hollywood views mature female sexuality even more regressively than simple female maturity.
The two male stars who appear to buck the trend are Tom Hanks and Harrison Ford. In Hanks' case, he typically works with women near his own age; Ford, on the other hand, has always liked a solid age gap between himself and his co-star, and has done since he courted 21-year-old Carrie Fisher – on screen and off – at 35 in 1977's Star Wars.
Meanwhile, women are speaking out: Kristen Stewart dropped out of Focus over discomfort with the 21-year gap between her and Will Smith, while Reese Witherspoon boldly and scathingly called out Hollywood's ageism in her Glamour Women of the Year speech last year. At two Oscars ceremonies in as many years, the Best Actress winners – Patricia Arquette and Cate Blanchett – called out Hollywood's double standards in their speeches. Actresses like Reese Witherspoon and Amy Schumer, feeling the sting of ageism, took matters into their own hands by founding their own production companies for female-centric films not biased against women in their 30s and 40s.
In Passengers, however, the problem seems to be lonely Jim, not Chris Pratt. In fact, Pratt's other two high-profile female co-stars – Bryce Dallas Howard in Jurassic World and Zoe Saldana in Guardians of the Galaxy – are both within two years of his own age, with Saldana actually a year older.
In fact, it's Jennifer Lawrence hewing to the formula here: out of all her on-screen love interests, from Christian Bale to Bradley Cooper, the only ones less than a decade her senior are Liam Hemsworth and Josh Hutcherson in The Hunger Games and Max Thieriot in House at the End of the Street.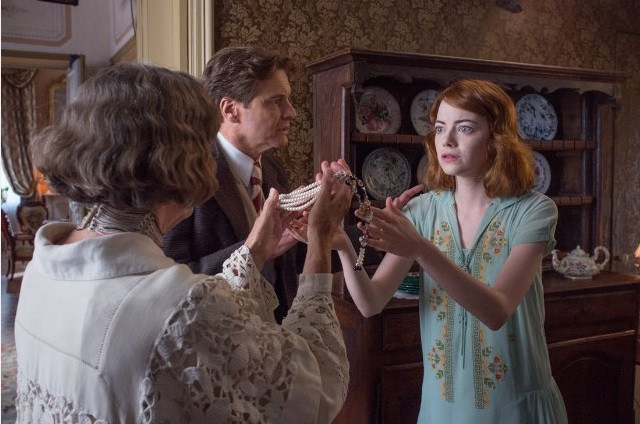 Despite this, Lawrence isn't the star most likely to be paired with a man twice her age: that honour, surprisingly, goes to Emma Stone. Though she broke in with teen and young adult comedies, Stone's co-stars' ages have risen along with her bankability, peaking with an absurd 28 year difference in both Gangster Squad with Sean Penn and and Magic in the Moonlight with Colin Firth.
Other massive age gaps include 34 years between Bill Murray's 52 to Scarlett Johansson's 18 in Lost in Translation, 32 years between Olivia Wilde and Liam Neeson in The Third Person, and a huge 39 years between Catherine Zeta-Jones and Sean Connery in Entrapment.
Though 2017 might not yet look like the start of a change, with Tom Cruise alongside Sarah Wright Olsen in American Made (21-year gap), and potentially romantically paired with with Annabelle Wallis in The Mummy (22-year gap), the age gap could hopefully begin to be closing. There's 8 years between Emma Watson and Dan Stevens in 2017's Beauty and the Beast and Dane DeHaan and Mia Goth in A Cure for Wellness.
On a more positive note, the millennium's first leading superheroine, Wonder Woman's Gal Gadot wins the love of Chris Pine in 2017: in real life, Pine is five years older than Gadot, but on screen his Steve Trevor is several centuries younger than the Amazon he loves.
---
Dani Colman is a writer and teacher in San Francisco, California. A former contributor to CREATIV Magazine and TOOVIA, she is best known as the essayist and in-house classicist for the Image comic series ODY-C.
---