The Jewish community has been preparing for Passover. We cook, we clean and we ready the Haggadahs, the texts that set forth the order of the Passover Seder meal. Sometimes these rituals become our focus. However, the essence of Passover is the remembrance of zman cheruteinu, or the pursuit of freedom and dignity for the Jewish people and mankind.
The Israeli Knesset is in a position to ensure the continued relevance of these core Jewish values by guaranteeing freedom and safety to children of migrants and asylum seekers. But so far it hasn't.
About 83,000 migrant workers and 50,000 asylum seekers, mainly from Eritrea and Sudan, are living in Israel. In 2012 the Knesset passed an amendment to the Anti-Infiltration Law allowing the state to detain all irregular border crossers, including asylum seekers and their children, for three years or more.
The immigration authority started arresting children of migrant workers, with their mothers, putting them behind bars for days, or even several months, before deporting them. During 2013, over 200 children of migrants were detained. Right now, only a handful of children are detained because a new fence on the Egyptian border is keeping most asylum seekers out. However while the existing law and practice are in place, children remain at risk of detention.
Mothers who crossed the border with their children remained detained with them for long periods of time and women who arrived pregnant were taken to a hospital to give birth and returned to the prison with their 3-day-old babies. Fathers would be detained separately. Many of the children, who can't even go to school, experienced long-term psychological trauma.
Abduraham, for example, was just one year old when he arrived in Israel from Eritrea with his mother with a cough, a runny nose and a scar on his leg - a lifelong reminder of the chains that had kept him a captive of smugglers in the Sinai. Abduraham and his mother were detained upon arrival.
There are two likely paths for children like Abduraham. If they are released into the community they face uncertain legal status and are at risk of being detained again. Or they may be encouraged to leave Israel.
At the end of 2013, in a landmark ruling, a special nine-justice panel of the High Court of Justice struck down the amendment to the Anti-Infiltration Law. The High Court found that it was "disproportionate" and contradicts Israel's Basic Law of Human Dignity and Liberty.
However, the Knesset was soon at it again, passing another amendment to the Anti-Infiltration Law to circumvent the ruling. It authorises the state to detain those who under international law cannot be deported because of conditions in their home countries. There are no release conditions and no active judicial review. Situated deep in the Negev desert and surrounded by a 4-metre-high fence, the Holot "open detention" center is home to those who reject "voluntary" deportation to their home countries.
Yet, when it comes to children, finding alternatives to detention is required by law. Israel is a signatory to the international Convention on the Rights of the Child, which says that children may be detained only when all other, less harmful, options are exhausted. The negative psychological effects on children behind bars, not least because they have to witness their parents in a state of helplessness, are significant and can have long-lasting effects on their development.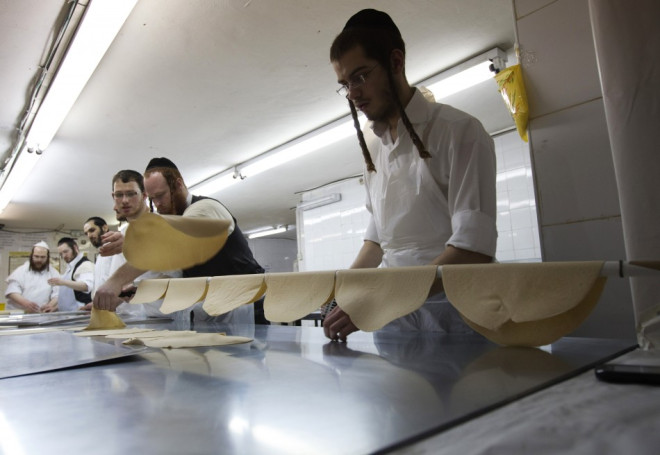 In 2006 and again in 2010 the government agreed to grant residency status to some Israeli-born children of migrants whose parents entered Israel legally. The 2006 decision granted legal status to 567 families. After hundreds of families applied for legal status as a result of the 2010 government decision, 340 received legal status not long ago. In February, Interior Minister Gideon Sa'ar announced that the remaining 221 families, whose applications had been pending since 2010, would be granted residency as well.
To address the deportation of children whose requests are rejected, a coalition that includes Physicians for Human Rights, The Hotline for Refugees & Migrants, the Israeli Children Project in the Association for Human Rights and UNHCR Israel formed the End Child Detention project to propose alternatives to detention. For example, a case-management model engaging social workers has been used sucessfully in other countries, maintaining high rates of compliance while upholding the best interests of the child.
Another proposal for children without parents in Israel is to expand a system that has been used successfully for eight years in which children are placed in boarding schools run by the Education Ministry's Administration for Agricultural Education. But the limited number of spots has meant that not all unaccompanied children have been able to access this alternative.
The End Child Detention Coalition presented its research and a national action plan to the Knesset in February and were able to garner some support for alternatives to immigration detention.
This Passover, as Israeli decision-makers retell the story of the Exodus from Egypt, they may also recall this verse from Leviticus: "When a stranger resides with you in your land, you shall not wrong them. The stranger who resides with you shall be to you as one of your citizens; you shall love them as yourself, for you were strangers in the land of Egypt." In doing so, we hope they consider children like Abduraham, who have made a more recent exodus, and consider what freedom and justice means for him.
Shauna Leven is the Director of René Cassin, a London-based organisation that protects universal human rights drawing on Jewish experience and values.
The article was kindly provided by Human Rights Watch. Visit the HRW website to find out more about the group's activities in all spheres of human rights.