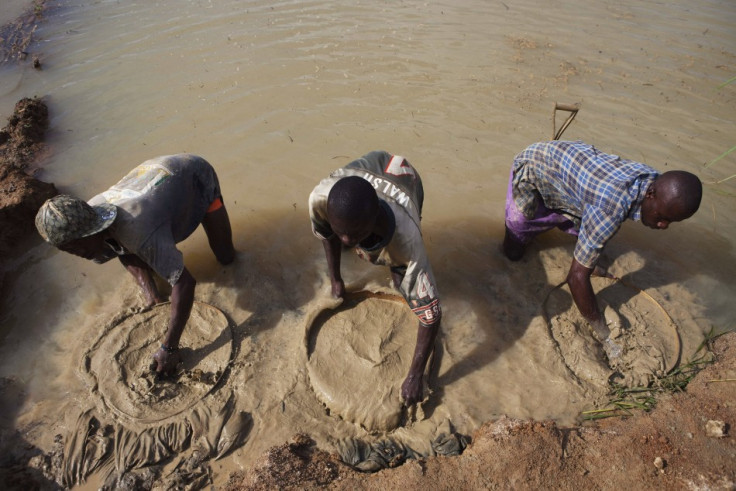 A Christian pastor in Sierra Leone has discovered a 709-carat-diamond. The diamond - worth potentially tens of millions of dollars - was found in the district of Kono, eastern Sierra Leone, according to local journalists.
President Ernest Bai Koroma thanked Pastor Emmanuel Momoh for not smuggling the diamond, which is now locked at central bank in the capital Freetown, Christian website Premier reported.
Koroma added Sierra Leone as a whole would benefit from the discovery and the pastor would get "what is due".
It is the biggest diamond to have been unearthed in the country since 1971, when a 969-carat one was discovered.
Mineral-rich Sierra Leone is known for its diamond industry, partly responsible for the civil war that ravaged the country between 1991 and 2002.
The country is trying to distance itself from the image of a blood-diamond nation it gained during the war. Earlier this year, Koroma said he was optimist about positive developments in the country's diamond industry.
"Even though the alluvial diamond deposits [in Sierra Leone] are shrinking, there are still diamonds in kimberlite pipes which could be mined," he was quoted as saying during a visit at the Israel Diamond Exchange, a diamond district in the city of Ramat Gan.
"We want to continue to be active in the global diamond industry, and we'll continue to make sure that investors get good return on their investments, as long as Sierra Leone gets its share as well, naturally," Koroma continued.