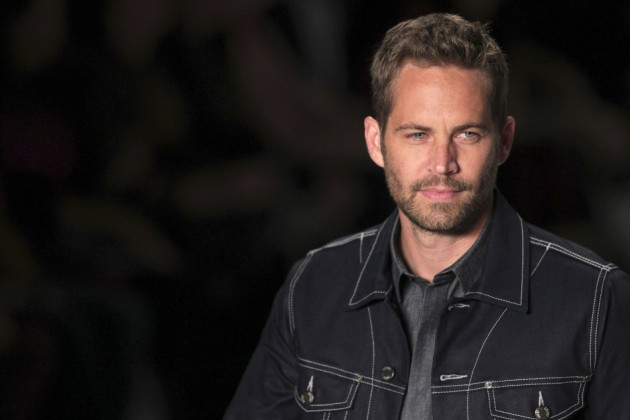 Plans for Paul Walker's funeral service are being finalised.
The Fast and The Furious star died eleven days ago (30 November) after the car, he was a passenger in, hit a light pole and burst into flames in Santa Clarita, California. The driver of Porsche GT Carrera, Roger Rodas, also died in the accident.
The action star's father, Paul Walker Sr, and younger brother Cory were seen looking at plots at the Forest Lawn cemetery on Wednesday (11 December) , where the actor will be laid to rest, in an intimate funeral service with close friends and family attending.
Walker's Fast and Furious co-stars have reportedly been invited to attend in recognition of the actor's closeness to the cast who he worked with on six out of the seven films in the franchise.
The Walker family have expressed their desire to be left to mourn in private, away from the throngs of media and fans. Representatives of Walker, have however posted a message on his Facebook account, revealing that they will keep the fans updated regarding plans for a global tribute to the much-loved star.
According to Radar Online, Walker's remains are already at the cemetery and will be cremated. The funeral service for the actor is expected to take place on the weekend of December 14 and 15.
The news comes after the family claimed plastic road markers may have been responsible for the crash that killed him.
The Fast And Furious actor's relatives have reportedly spoken to stunt experts, who claimed the 2005 Porsche Carrera GT driven by the star's friend, careered out of control after hitting the markers - called Botts' Dots.