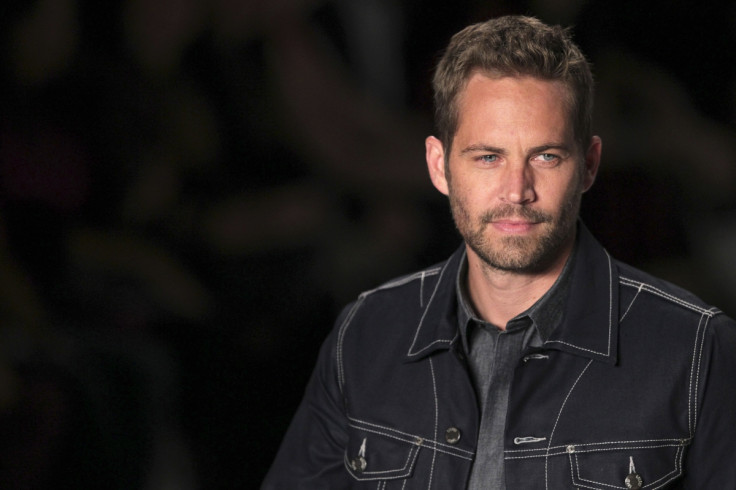 Paul Walker's daughter Meadow Walker will continue to pursue her wrongful death lawsuit against Porsche. A judge had earlier ruled that the car manufacturer was not responsible for the crash which killed the Fast And Furious actor in 2013. This was the verdict in the lawsuit filed by the widow of Roger Rodas who also died in the accident.
US district judge Philip S Gutierrez dismissed Kristine Rodas' lawsuit, which claimed the 2005 Carrera GT Rodas was driving at the time of the crash lacked basic safety features. Referring specifically to Rodas, Gutierrez said there was "no competent evidence" that Porsche was responsible for any wrongdoing and therefore rejected the case.
However, Jeff Milam, Meadow's attorney, has confirmed that the 17-year-old's lawsuit is still pending. Speaking on behalf of his client, Milam said in a statement: "The issues in the cases are very different. Meadow's father, Paul Walker, was a passenger in the car. He survived the crash but was trapped and burned to death because of the vehicle's defects."
He continued: "A significant portion of the judge's decision was based on the rejection of evidence because of missed deadlines and also a failure to sue Porsche AG, the manufacturer. Meadow will continue to fight to hold Porsche accountable for selling a defective product that kills."
Walker, 40, and his close friend Rodas, 38, were both killed on 30 November 2013 when the Porsche which Rodas was driving crashed in Valencia, Santa Clarita, California and exploded into flames. In the lawsuit, which was filed on behalf of Meadow, it is claimed that the crash "snapped Walker's torso back with thousands of pounds of force, thereby breaking his ribs and pelvis".
The German car company was also accused of "fail[ing] to install its electronic stability control system" which is "specifically designed to protect against the swerving actions inherent in hyper-sensitive vehicles of this type". Porsche previously responded to the claims in a statement, which read: "As we have said before, we are saddened whenever anyone is hurt in a Porsche vehicle, but we believe the authorities' reports in this case clearly established that this tragic crash resulted from reckless driving and excessive speed."