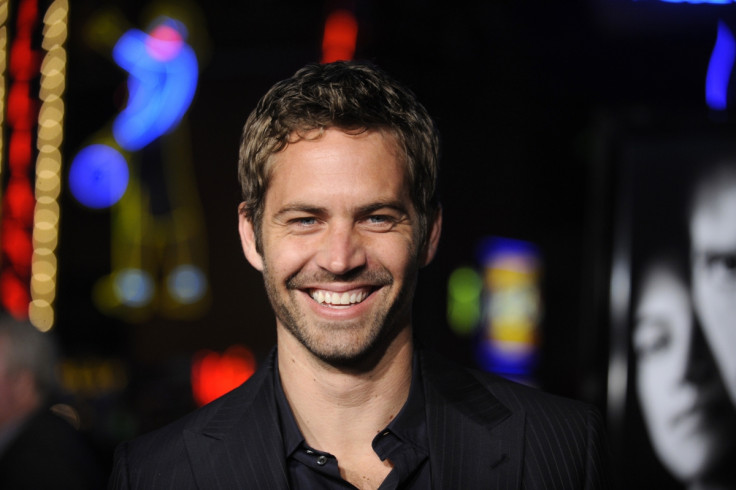 The daughter of late actor Paul Walker has filed a wrongful death lawsuit against car manufacturer Porsche. Meadow Walker, 16, is said to be suing the German company for taking shortcuts with safety features on the vehicle in which the Furious 7 actor died.
Walker, 40, and his friend Roger Rodas, who was driving the 2005 Porsche Carrera GT, died on 30 November 2013 when the sports car crashed into a lamppost and two trees in Valencia, Santa Clarita, California. In her lawsuit obtained by TMZ, Meadow claims that the crash "snapped Walker's torso back with thousands of pounds of force, thereby breaking his ribs and pelvis."
According to the lawsuit, the car did not erupt into flames for 1 minute and 20 seconds after impact, leaving Walker trapped. Meadow alleges that the Hollywood actor was still alive when the car crashed, adding: "Paul Walker breathed soot into his trachea while the Porsche Carrera GT burned."
Findings from the official investigation into the incident said the cause of the crash was speeding due to Rodas, 38, driving at between 80 to 93 mph. However, the lawsuit contradicts this suggesting the car was travelling at 63 to 71 mph and would not have lost control if it had been fitted with the Porsche Stability Management System, which prevents swerving. Meadow also claims Porsche knew the 2005 Carrera GT model had "a history of instability and control issues".
Meadow's lawyer Jeff Milam told TMZ on behalf of the teen: "The bottom line is that the Porsche Carrera GT is a dangerous car. It doesn't belong on the street. And we shouldn't be without Paul Walker or his friend, Roger Rodas." The lawsuit does not state a specific amount of damages.
The widow of Rodas filed a similar wrongful death lawsuit against Porsche, but in April 2015 the company said the crash was the result of Rodas' driving and not defects with the vehicle.