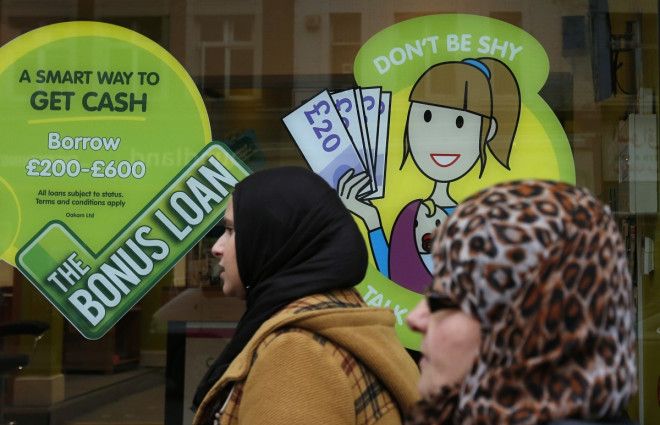 The Financial Conduct Authority will ban payday lending adverts it thinks are misleading under a raft of new rules it is imposing on the UK's £200bn consumer credit industry.
Payday lenders will also be limited to two 'rollovers' on every loan, capping the extra fees that borrowers burden themselves with by extending the life of a loan.
And they will be made to carry out affordability checks on all borrowers to ensure those applying for loans can afford the repayments.
The FCA said its "tough" new supervision will be "hands on" and it will punish consumer credit firms who it thinks are not acting in their customers' interests – including forcing them to pay penalties and compensation.
"Millions of consumers access some form of credit each day, from paying for everyday goods by credit to taking out a payday loan," said Martin Wheatley, chief executive of the financial watchdog.
"We want to be sure that the market works well when people need it – whether that's for one day, one month or longer.
"Our new rules will help us to protect consumers and give us strong new powers to tackle any firm found to be overstepping the line."
The new rules will apply from 1 April. However a cap on the total cost of a payday loan, including additional fees, will not come into force until 2 January, 2015.
Payday lending is a controversial industry. Its sky-high interest rates and punitive extra costs are considered to be legal loan sharking by critics.
It is worth £2bn of the whole consumer credit industry, but has grown quickly since the outbreak of the financial crisis and is expected to get bigger still.