Payday Lending: Church of England Pensions Still Linked to Wonga
The Archbishop of Canterbury admitted the CoE had failed to sell off its investment in the company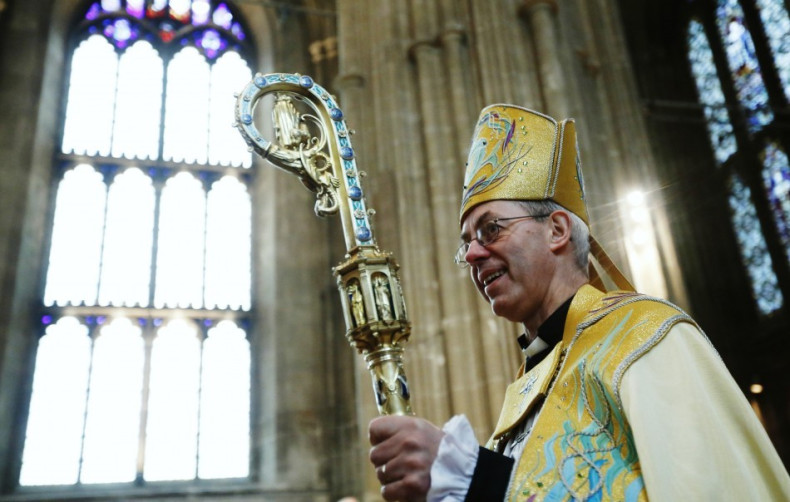 The Archbishop of Canterbury Justin Welby was forced to admit on radio that the Church of England still owns an £80,000 stake in Wonga despite him publically pledging to put the payday lending industry out of business.
Speaking on BBC Radio 4's Today programme, Welby admitted that the CoE had failed to sell off its indirect investment in the company as it was looking at how to dispose of the stake "responsibly" without losing money for pensioners.
In July, only a day after the Welby said that he wants to try and put payday lenders out of business, the CoE admitted that its pension fund is linked to payday loan company Wonga.
Pensions for CoE clergy and other staff are placed in a fund which invests in US-based venture capital firm Accel Partners (AP).
AP was instrumental in leading fundraising efforts for Wonga in 2009.
Subsequently, the official residence of the Archbishop of Canterbury said it will launch a probe into how CoE pensions became affiliated with payday loan practices.
"We will be asking the Assets Committee of the Church Commissioners to investigate how this has occurred and to review the holding in this pooled investment vehicle," said a spokesperson for Lambeth Palace at the time.
"We will also be requesting the Church Commissioners to investigate whether there are any other inconsistencies as normally all investment policies are reviewed by the Ethical Investment Advisory Group."
The payday lending sector is worth £2bn ($3bn, €2.3bn) in the UK. The sector in 2013 has doubled from that of 2008 to 2009.
Current figures show that this corresponds to between 7.4 and 8.2 million new loans.
Despite these loans being described as one-off short term loans, costing an average of £25 per £100 for 30 days, up to half of payday lenders' revenue comes from loans that last longer and cost more because they are rolled over or refinanced.
Interest rates on the short term loans can reach highly inflated levels. For example, one of the UK's largest payday loan companies, Wonga, bumped up its representative APR of 5,853% on its website this month.