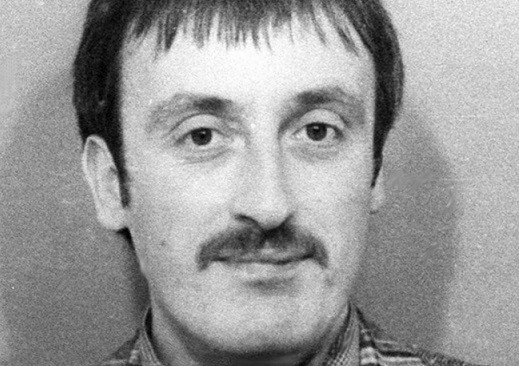 One of the men accused of killing PC Keith Blakelock wrote a rap about the attack and his plans to kill the officer, a court has heard.
Nicholas Jacobs, 45, is alleged to have written the rap poem detailing how the armed gang "chop him all over" during the 1985 Broadwater Farm riots.
Prison staff discovered the poem – said to be in Jacob's handwriting - three years after Blakelock was killed in the north London housing estate while Jacobs was serving a sentence for affray in connection with the riots.
In extracts read out to the jury at the Old Bailey, the rap stated how the author had "an intention to kill a police officer PC Blakelock de unlucky f****r".
Jacobs, 45, is accused of being part of the gang that stabbed the 40-year-old officer more than 40 times during the Broadwater Farm riots. He denies the charges.
Richard Whittam QC, prosecuting, told the jury the rap described how Blakelock "never smell the danger" before he was set upon by the gang.
Reading the poem aloud, Whittam continued: "When we fly down upon him we start scream and holla. Everybody gather round and av pure laughter. He try to head out but we trip him over he start beg for mercy but it didn't matter, him try to play super man.
"We start chop him on his hand, we chop him on him finger, we chop him on him leg, we chop him on his shoulder, him head, him chest, him neck, we chop him all over, when we done kill him off lord we feel much better. Me just wipe off me knife and go check on daughter."
One of the witnesses at the court also described how Jacobs boasted about how he was "going to try and do a copper" in the days before the attack.
The witness, known only under his pseudonym of John Brown, told the court he witnessed Jacobs, who would have been 16 at the time, hack at the body of the officer "around four or five" times using a machete.
Whittam also said how Jacobs told one of his arresting officers in 2000 "f**k off, I was one of them who killed Keith Blakelock".
Whittam told the jury to consider, if this was said, whether it was a true confession and not just "one of those flippant street remarks".
Blakelock was killed as he tried to protect firefighters tackling a blaze in a supermarket. The court heard how he was among a number of officers who were then set upon by the armed mob.
The violence erupted following the death of Cynthia Jarrett, who collapsed and died of a heart attack as police searched her home looking for stolen goods following the arrest of her son.
The trial continues.