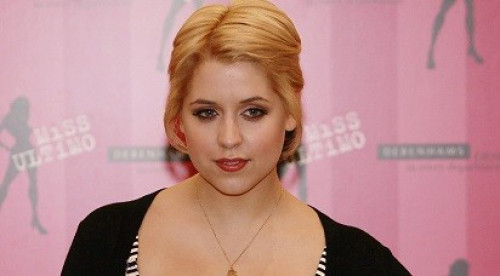 Peaches Geldof, the daughter of Boomtown Rats Singer Bob Geldof and Paula Yates, has died at the age of 25.
Police were called to an address in Wrotham, Kent following concerns of a woman's wellbeing. Geldof was later pronunced dead by South East Coast Ambulance Service. Kent Police are describing her death as "unexplained and sudden".
In her life, the 25-year-old was a model, journalist and TV presenter.
She gave birth to her second child last April on what would have been her late mother's 54th birthday.
She was married to musician Thomas Cohen, with whom she had two sons, Astala, one, and Phaedra, who will turn one on 24 April.
Her father, who was knighted following his work with Live Aid, said the family are "beyond pain" following the news of her death.
He added: "She was the wildest, funniest, cleverest, wittiest and the most bonkers of all of us. Writing 'was' destroys me afresh. What a beautiful child. How is this possible that we will not see her again? How is that bearable?
"We loved her and will cherish her forever. How sad that sentence is. Tom and her sons Astala and Phaedra will always belong in our family, fractured so often, but never broken. Bob, Jeanne, Fifi, Pixie and Tiger Geldof."
The day before she was found dead, Geldof tweeted an image of her and Yates when she was a baby with the caption: "Me and my mum".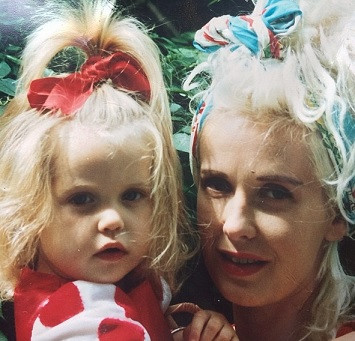 Yates died of a drug overdose in September 2000 when Geldof was 11 years old.
She leaves her husband and sons; father Bob Geldof; sisters Fifi Trixibelle and Pixie; and younger half-sister, Tiger Lily Hutchence Geldof.
A Kent Police spokesperson said: "Police were called at 1:35pm on 7 April 2014 to an address near Wrotham following a report of concern for the welfare of a woman. A woman aged 25 was pronounced dead by South East Coast Ambulance Service.
"At this stage, the death is being treated as an unexplained and sudden death. Officers are working to establish the circumstances around the death."
Peaches openly admitted to heavy drinking and taking drugs herself as a teenager, but used the memory of her mother to stop her spiralling out of control.
In August 2008, she admitted she took drugs, but insisted: "It's something people go through in their lives, especially growing up in London."