Billionaire Sir Richard Branson and supersonic aircraft start-up Boom Technology have unveiled a prototype demonstrator aircraft to test out new technologies in order to prove that super-fast 3.5-hour commercial flights from London to New York are feasible.
Virgin Galactic's aircraft-manufacturing division the Spaceship Company is keen to launch a new generation of supersonic passenger jets to revive the glorious heyday of the iconic Concorde – albeit without the problems it encountered, such as being a money drain, making too much noise, producing harmful carbon emissions and grave concerns about passenger safety after a horrendous crash in 2000.
Colorado-based Boom, made up of veterans from Boeing, Space X and Nasa, is keen to demonstrate the safety and reliability of the XB-1 with a prototype that is a third the size of what the eventual commercial aircraft would be.
London to New York in 3.5 hours
The term 'supersonic' refers to aircraft that can travel at the speed of sound – 1,225 km/h, also known as 'Mach number', up to Mach 5 (6,126 km/h). In comparison, commercial airliners today fly at subsonic speeds of less than 980km/h.
Boom's XB-1 is designed to fly at a speed of Mach 2.2 (2,333km/hr), which is 2.6 times faster than Concorde, and has a range of 16,700km. The demonstrator is only big enough to carry two crew members plus an optional test flight engineers, but the full-scale aircraft would carry 55 passengers plus six crew members.
The first test flights will begin in late 2017, with the XB-1 demonstrator taking off at subsonic speeds from Denver airspace and then switch to supersonic speeds once it gets to the testing zone near the Edwards Air Force Base in southern California. Boom hopes to commercialise supersonic jets by 2023.
"I have long been passionate about aerospace innovation and the development of high-speed commercial flights," says Sir Richard Branson, founder of Virgin Group.
"As an innovator in the space, Virgin Galactic's decision to work with Boom was an easy one. We're excited to have an option on Boom's first 10 air frames. Through Virgin Galactic's manufacturing arm, the Spaceship Company, we will provide engineering and manufacturing services, along with flight-test support and operations as part of our shared ambitions."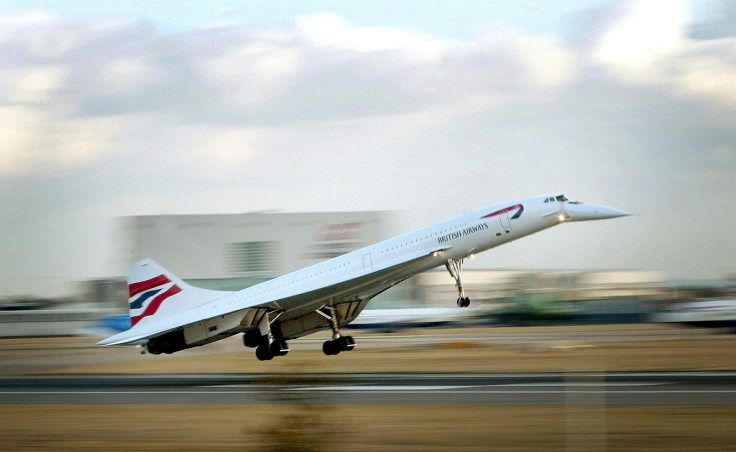 Will consumers really want to pay for supersonic flights?
It's great that such a serious aerospace investor is keen to bring back supersonic flights for consumers, but analysts have concerns that commercial supersonic flights won't do that well because they simply cost so much. Boom and Branson seem to think that $5,000 (£4,026) for a transatlantic return flight is pretty reasonable though, and Virgin has signed a letter of intent to purchase 10 supersonic aircraft from Boom for $2bn.
Analysts have concerns that supersonic aircraft are incredibly expensive to run. Because consumers want to pay bottom dollar to travel, the real money in supersonic would likely be to transport business people on smaller private jets carrying a maximum of 12 people, because such enterprises have a much bigger budget and don't mind flying key executives at a much higher price if it can get them to places a lot faster to suit their business needs.
However, Boom's CEO Blake Scholl, a pilot and former Amazon executive, believes that it could charge business-class ticket prices because the aircraft features a more aerodynamic design made from a carbon-fibre composite material that is much lighter than the materials used to make the Concorde.
"I don't know a single person who wouldn't want to get there in half the time, rather than have some free champagne," Scholl told the Guardian. "It won't be a bucket-list purchase any more. There is a huge market, and the margins are enormous."