Pelé Launches World's First Player-Powered Football Pitch in Brazilian Slum
Football pitch in Rio de Janeiro slum is fitted with kinetic tiles which produce energy when they detects players' movements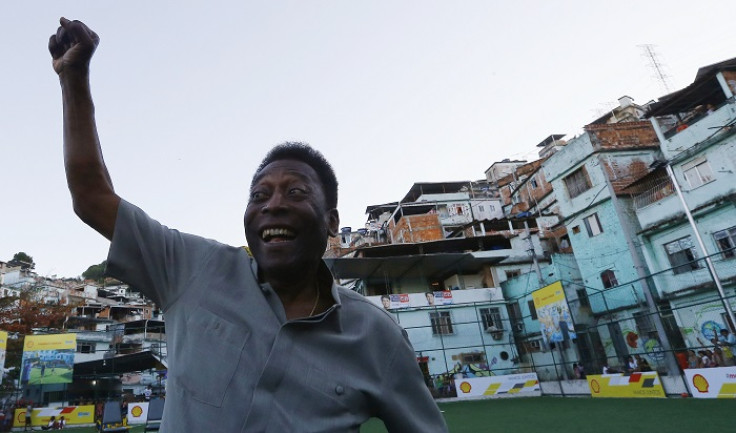 Football legend Pelé has unveiled the world's first player-powered football pitch in a Rio de Janeiro slum in Brazil.
The football field in the Morro da Mineira favela is fitted with around 200 energy-capturing tiles beneath a layer of AstroTurf, and harnesses the kinetic energy of players' movements to provide illumination at night.
Sponsored by Royal Dutch Shell, the energy-saving system uses a network of cogs which spin like tops and act like generators when they are stepped on.
Working in conjunction with solar panels installed around the field, the tiles feed electricity into a system of six LED floodlights overhead, enabling local children to play safely after dark.
Pelé donated a signed football to the community, before leading a countdown to the floodlights being switched on at dusk.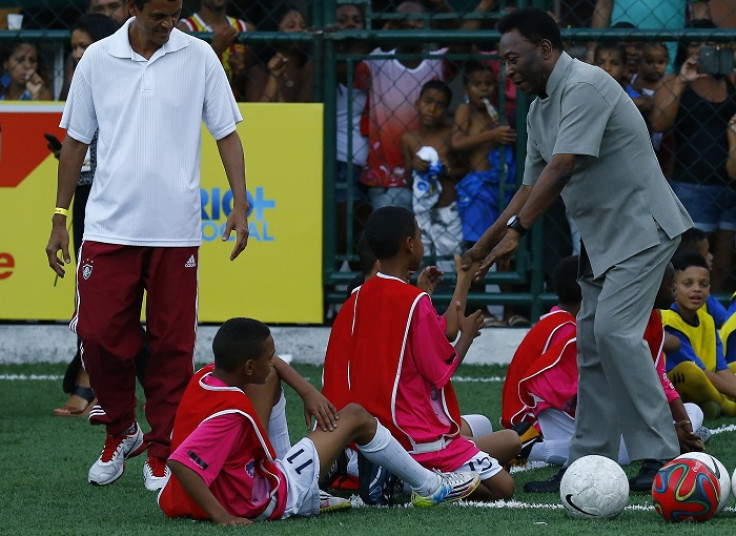 "I thought we were inaugurating another artificial pitch but I didn't expect that this field could produce energy," he said. "It's the first in the world.
"Football is Brazil's biggest passion and the sport has gone through so much technological innovation since the last time I played. This new pitch shows the extraordinary things possible when science and sport come together."
The tiles were developed by British start-up Pavegen and are installed across the width and length of the field. During the day, up to 80% of energy used by the pitch will be produced by solar panels, while in the evening, 100% will come from the underground tiles.
Laurence Kemball-Cook, head of Pavagen, said: "We've effectively turned this community into a real-life science experiment. I believe this technology can be one of the future ways we illuminate our cities.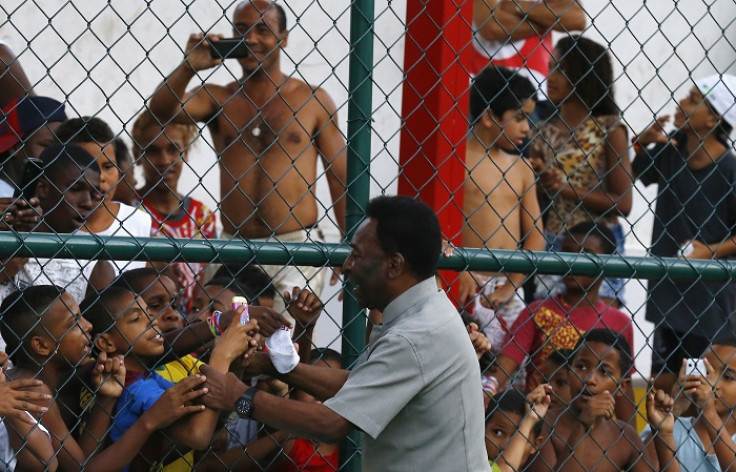 "Pavegen is at a critical point in our development. Our focus is scale, and this pitch represents the largest use of our technology to date. We have taken this idea from a bedroom in London to a football pitch in Brazil with the support of Shell."
Pedro Veiga, coordinator of the Rio+Social programme at the Instituto Pereira Passos (IPP) added: "To have a project like this on our doorstep will make a real difference to Morro da Mineira. Until it was redeveloped by Shell, the football pitch was largely unusable and many of our young people were being forced to play in the streets.
"You never know – this example of innovation might even inspire some of the kids to dream of being the next Isaac Newton!"
© Copyright IBTimes 2023. All rights reserved.