Brazil World Cup 2014: Three Workers Killed in Sao Paulo Corinthians Arena Collapse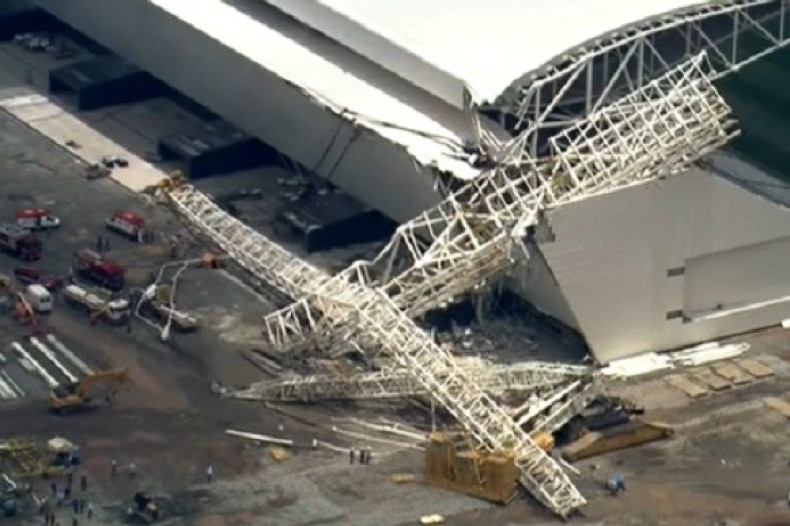 At least three people were killed in Brazil when part of a stadium set to be host football matches at next year's World Cup collapsed.
The victims, understood to be workers at the brand new Corinthians Arena in Sao Paulo, died when work to install the roof on a stand went disastrously wrong.
A crane which was hoisting huge metal support girders in to position suddenly toppled over and crushed the workers. The lengths of roof scaffolding were sent crashing in to the side of the partially-built stand by the incident.
Fire fighters were searching the scene of the incident for other injured people. Local media reported five fire engines were on the scene and also a military helicopter.
Local fire services warned there could be further causalities.
Criticism has surrounded Brazil's preparation for the 2014 World Cup with construction work progressing too slowly for some, while concerns have been raised about the quality of some workmanship at some of the venues.