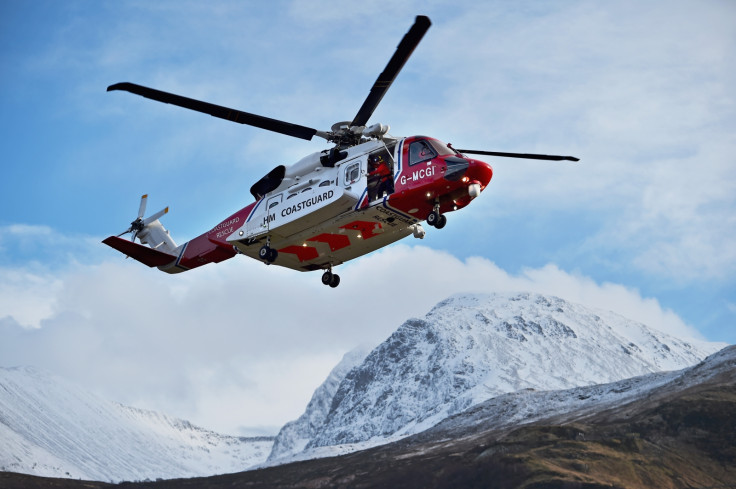 A 71-year-old man is suffering from severe hypothermia after being rescued close to the top of Ben Nevis in blizzard-like conditions. A search began for Arthur Bowden after he was reported missing and last seen in Fort William, a town close to the highest mountain in the UK.
The pensioner was found by a search party from the Lochaber Mountain Rescue Team (Lochaber MRT) around 400ft from the summit of Ben Nevis in freezing temperatures.
Bowden was airlifted from the mountain, and rescuers described the search being conducted in conditions where they were "waist deep in snow at times".
John Stevenson, leader of Lochaber MRT, told the Scottish Sun: "He phoned a friend to say he was to stay in the emergency shelter at the summit but he never made it. He got lost and was overcome by the conditions.
"He was in a bad way. We found him lying in the snow at 4000ft at the top of the 'Zig Zags' on the tourist path. He was conscious but could barely talk – he was just mumbling, he was in an advanced hypothermic state.
Stevenson added: "It was a blizzard, full-on winter conditions."
A spokesperson for the Maritime and Coastguard Agency said: "During the call he said he was around 4000ft up, but the cloud base was down to 3000ft. When the mountain rescue team found him, he was in a severely hypothermic state. Members of the team were waist deep in snow.
"They managed to bring him below the cloud base where the rescue helicopter from Inverness airlifted him to hospital. It then returned to take down members of the rescue team. The weather was very bad and it was an extremely testing rescue."
The Met Office had issued a "yellow" warning for ice and snow for the area before Bowden attempted the ascent up Ben Nevis.
A Lochaber MRT spokesperson added that earlier in the day, a party of French climbers were avalanched in West Gully of the Douglas Boulder, but no one was injured.