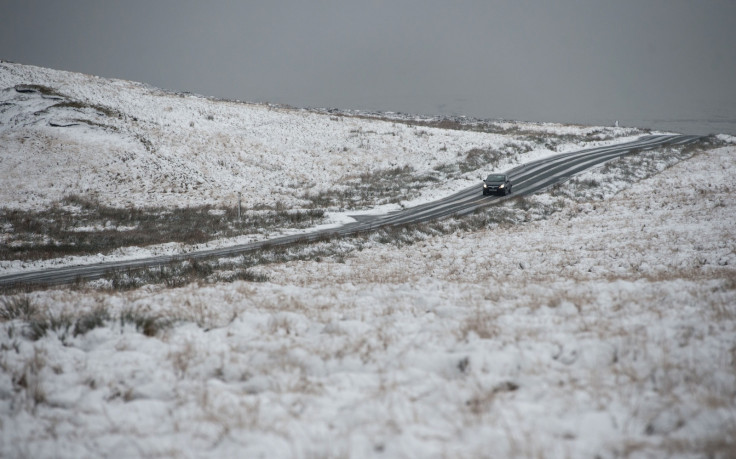 The UK is bracing itself for snow after the Met Office warned that the start of Spring will be marked by up to 5cm in parts of the country. A yellow weather warning has been issued in parts of northern England, Scotland and Northern Ireland.
It will turn colder across all of the British Isles this week as we enter what Met Office forecasters have described as a "yo-yo" period, oscillating between the winter and summer climates.
There will also be a significant amount of precipitation today (20 March) and tomorrow with up to 30mm of rainfall predicted to have fallen in parts of Wales by Monday evening.
Drivers in the north-westerly regions that have been told to take the most care as snow and ice could play havoc with road surfaces. The Met Office yellow severe weather warning, meaning "be aware".
Londoners will wake up to temperatures of 4C or 5C on Tuesday morning with the temperature expected to rise to 9C by the middle of the day. It should be fairly dry too after a wet evening in the capital today.
The chief forecaster said: "Air of Arctic origin will bring frequent wintry showers across the area. 1 to 3 cm snowfall is likely across many areas above 100-200 metres away from west-facing coasts whilst 5 cm or more is likely to settle above around 300 metres.
"Showers will continue through Tuesday, though lying snow is expected to melt below 300 m or so."
Forecaster Craig Snell added: "This working week everyone's going to notice a distinct chill in the air. The weather can yo-yo at this time of year, we are in a transition between winter and summer."