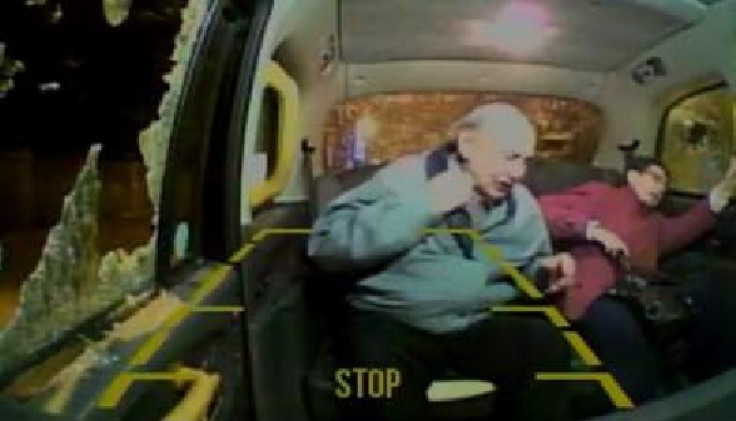 A female pensioner in her 70s sustained a fractured skull when yobs threw bricks at the Birmingham taxi she was in, her driver has claimed. West Midlands Police is re-appealing for information on the attack, which also saw seven cars damaged during a vandalism spree on 25 May.
The woman had been out enjoying a family member's birthday and was travelling along Bellevue Road at around 10pm when, what police described as, a stone smashed through a window of the taxi, hitting her on the head. She was taken to hospital where she was treated for a fractured skull.
A number of other cars were also damaged after the gang threw stones at passing taxis. Police were granted an emergency order allowing officers to remove groups of people from the area who were thought to be involved in anti-social behaviour.
Although police said the object was a stone, the taxi driver took to Facebook to put his side of the story across. "I'd picked the pair up from the Birmingham Hippodrome at 10.17pm... they'd had a lovely evening as they informed (me) they (do) not go out much and it was a treat for the one's birthday from a family member," he wrote.
"They'd been in my cab around three-and-a-half minutes when this happened. Is this attempted murder? I think so... It's currently classed as damage to motor vehicle and assault.
"The law really needs changing ... These were BRICKS not stones and (those responsible are) also NOT KIDS... they appear to be around 18-20yrs of age."
Inspector Steven Rice, from Harborne police station, said: "This completely reckless behaviour has resulted in someone being injured. We believe that they were targeting black cabs and taxi drivers and we want to reassure the taxi driving community that we are taking action to prevent a reoccurrence.
"This woman was seriously injured and I would appeal to anyone who knows who is responsible to call me or one of my team with names."
Anyone with information should call 101 or Crimestoppers anonymously on 0800 555111.