Football fans became a new front in the Islamic State's (Isis) war against the West when three suicide bombers detonated their vests outside the Stade de France stadium in the French capital during an international friendly between France and Germany on 13 November.
With only three days to go to the month-long event and the United States warning this summer's Euro 2016 football championship could be a target for terror attacks, here's what you need to know about the security effort.
With about 2.5 million spectators (including 1.5 million fans from abroad) expected for the 51 football matches involving 24 teams, the Euro 2016 organisers have increased the security budget for the tournament by 15% to €34m (£26.5m, $38.6m).
Measures forming the massive security operation include:
Extension of the state of emergency
France remains in a state of emergency which the authorities have extended to cover the tournament.
Law-enforcement authorities, many of whom will be heavily armed, will have additional powers which include ­being able to place under house arrest anyone considered "a threat to security and public order".
Other measures include a tightening of border controls and ad-hoc bans on public gatherings.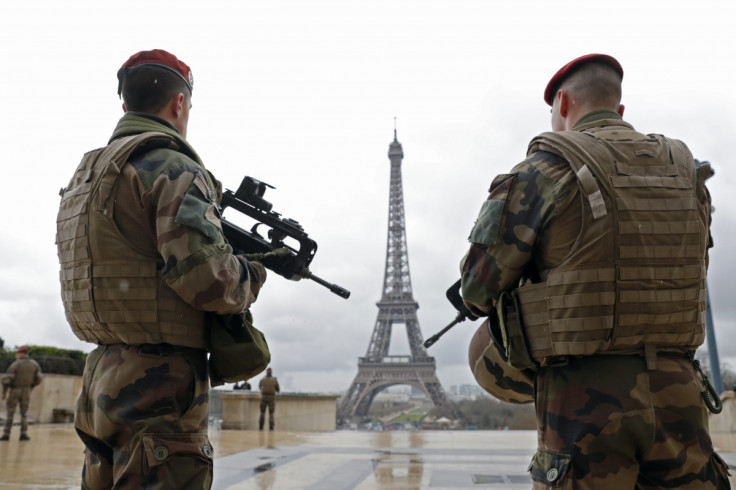 100,000-strong security force in the streets
The French authorities are in charge of security outside the stadiums. Already on high alert following terror attacks across Paris, French President Francois Hollande last month announced that almost 100,000 police, soldiers and private security personnel would be deployed on the streets for the duration of the tournament.
Prime Minister Manuel Valls has also confirmed that in response to the threat from Islamist extremists, France was set to boost the number of counter-terrorism security staff by 3,680.
10,000 private security in stadiums
Organisers are however in charge of security within the stadiums, and just under 10,000 staff have been privately hired for security work. Euro 2016 organisers said 400 unarmed private security personnel backed up by a heavy ­police presence - a total of up to 900 agents - will be mobilised for each of the 51 matches.
The 10 venues have been ­declared no-fly zones, and authorities have said anti-drone technology will be used to prevent a remote chemical attack.
Following a security debacle earlier this year during the final of the French Cup when supporters said they were able to smuggle dangerous objects such as firecrackers, smoke bombs and glass bottles into the Stade de France, fans can expect to undergo two security checks when entering stadiums.
Interior Minister Bernard Cazeneuve responded to the fiasco, saying the "errors" would be "fixed" in time for Friday's opening game between hosts France and Romania.
A first perimeter will be set up away from the gates, where spectators will have their tickets checked and undergo rigorous body searches and ID checks once at turnstiles. Any large bag will be permanently confiscated.
However, should the circumstances warrant it organisers have said the most drastic security measure would be to postpone matches and play them behind closed doors at another date.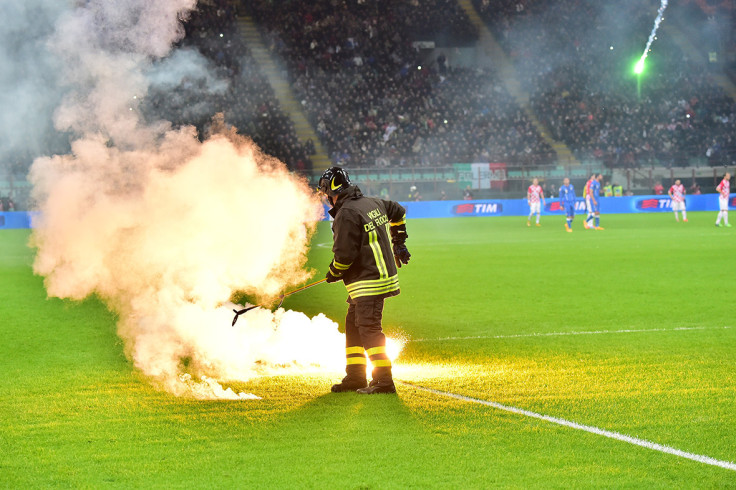 €24m allocated for security at fan zones
Security at fan zones expected to attract between seven and eight million supporters in the 10 host cities across France, has also been beefed up.
In April, France's sports minister Patrick Kanner announced that a total of €24m ($27.2m, £18.7m) would be provided to help with security at Euro 2016 fan zones.
This has boosted an initial budget of €12m, which was again raised to €17m following the Paris attacks. While the state will provide €8m and Uefa will shell out €4m, the remainder of this extra cost will be borne by the host cities.
Fan zones will also have metal detectors installed at entrances, with pat-downs, CCTV and sniffer dogs. Fans with large bags will not be ­barred from entering the zones.
There has been a debate about allowing public screenings across the country - which the government says would not enjoy the same protection as stadium security - but the plan is still to go ahead with them.
No access to teams' hotels
Security at the 24 teams' hotels have also been heightened, and all ­accommodation and training grounds will have a heavy police presence.
Under an agreement struck with the Football Association (FA),
a number of team hotels - including that of the England team - have withdrawn media access in the weeks leading up to the tournament.
Team training grounds will also be declared no-fly zones.
Mock terror attacks in three main host cities
As a preparation to deal with all eventualities, different terrorist scenarios and drills have also been rehearsed in the lead-up to the tournament in France's three main host cities – Marseille, Nice and Toulouse.
Security forces staged a mock terror incident at the National Police School in Nimes with more than 2,000 participants in a fake chemical attack. More than 1,000 police cadets dressed up as football fans attempted to leave a small area following the 'chemical explosion' which sent a cloud of gas into the air and alerted the cadets that the simulation had begun.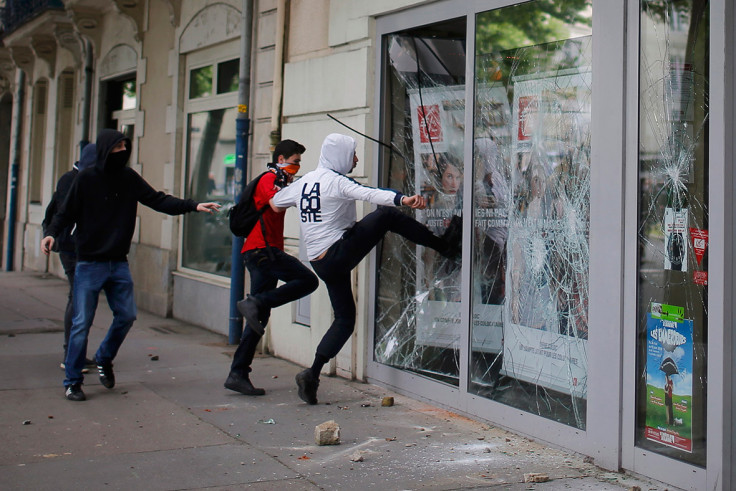 Security heightened in transport hubs
French authorities have also extended security to France's main airports and train stations with armed police patrols and routine passport checks.
The attention of the already-stretched police force, however, will also turn to ongoing civil unrest and industrial action that has gripped France in recent weeks over the planned reform of the country's labour laws. The transport network has so far been quite severely affected, with half of the country's petrol stations running dry.
Fans travelling into or across the country should ensure they keep up to date with any developments, as one of France's militant trade unions recently called for indefinite local transport strikes in all 10 of the Euro 2016 host cities. A Paris Metro strike is however scheduled for Thursday (9 June).
In Paris, Didier Deschamps' side begin their Euro 2016 campaign at the Stade de France with a Group A meeting against Romania on 10 June. The stadium is also set to host the Euro 2016 final on 10 July.
England's first match, meanwhile, is against Russia in Marseille on 11 June. The squad then play Wales on 16 June in Lens, before their final group match against Slovakia on 20 June in St Etienne.