China has returned the Unmanned Underwater Vehicle (UUV) it "unlawfully seized" in the South China Sea, Peter Cook, Pentagon press secretary, said in a Twitter post on Tuesday (20 December). He warned Beijing to refrain from repeating such acts in future and said the US will continue to sail and fly in the South China Sea, wherever international laws permit.
The US drone was seized by the Chinese Navy on 15 December, triggering tension between the two countries. US President-elect Donald Trump fuelled further controversy by stating that China stole the US drone, but Chinese media hit back at him calling the research drone a spying object.
On Tuesday, the USS Mustin (DDG 89) received the seized US drone in international waters approximately 50 nautical miles northwest of Subic Bay, Cook said.
"The seized UUV is a sovereign immune vessel of the US Navy which was conducting routine operations in the international waters in the South China Sea in full compliance with international law," Cook reiterated in the statement released on twitter.
He informed that the drone had just completed a pre-programmed military oceanographic survey and was on its way back to the nearby USNS Bowditch.
Several Chinese media publications had alleged that the US vessel had a history of spying. The state-run People's Daily even called the USNS Bowditch a "serial offender" and said it was the "tip of the iceberg" of US military strategy.
However, Cook blamed China for the unlawful seizure of their research vessel and said, "This incident was inconsistent with both international law and standards of professionalism for conduct between navies at sea."
He added, "the US has addressed those facts with the Chinese through the appropriate diplomatic and military channels, and have called on Chinese authorities to comply with their obligations under international law and to refrain from further efforts to impede lawful US activities.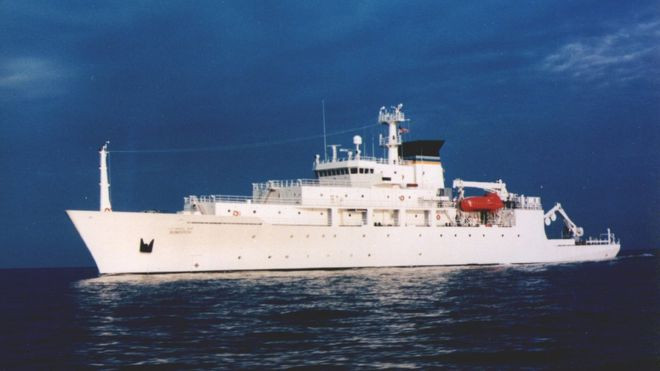 "The US will continue to investigate the events surrounding this incident and address any additional findings with the Chinese, as part of our ongoing diplomatic dialogues and the Military Maritime Consultative Agreement Mechanism."
Cook also noted the country's commitment towards freedom of navigation and overflight, saying the US would "continue to fly, sail, and operate in the South China Sea wherever international law allows, in the same way that we operate everywhere else around the world".