Thursday's (15 December) seizure of an unmanned American navy drone in the South China Sea by the Chinese Navy has upped the tension between America and China that has gotten tenser ever since Donald Trump took a call from President Tsai of Taiwan, breaking 40 years of no direct presidential contact known as the 'One China' policy.
US Senator from Arizona John McCain has denounced the seizure as "outrageous" and the Pentagon is demanding the return of the drone immediately. Obama sent more manned navy vessels to the area in an act of force.
American pundits are saying this is an unprecedented and illegal seizure and yet another example of bullying by China. They point to reclamation of islands in the South China Sea, some of which have had military weapons installed in recent months.
Aside from the obvious fact that this is unprecedented because water drones are a relatively new piece of equipment in America's navy arsenal, clearly China's seizure was a cool, clear-headed and restrained response to Trump's questioning of the one China policy rather than an aggressive act. They were forced to take action by Trump's recent irresponsible behaviour.
While it was smart for Trump to take a call from Tsai (see my column) as it signals America cannot be a pushover and will protect the interests of allies in Asia-Pacific, he went too far by going on Fox News to question whether The US had to adhere to the agreement if China did not make tradeconcessions.
China's sovereignty over Taiwan is considered sacred and non-negotiable by Beijing - it will use force if necessary should Trump go too far as it worries about separatists in Xinjiang and Tibet while public pressure will force them to act.
China prefers to use economic sticks to get what it wants and it usually works.
By taking an unmanned drone from the unarmed Vessel called the Bowditch rather than an armed American destroyer, China is signalling it cannot be bullied while at the same time showing it does not want to risk armed conflict or death of any sailors. Doing so before Trump actually becomes president on January 20th also allows for a cooling-off period by both sides.
In the next month America should expect minor military provocations by China as well as more pressure on American business interests in China.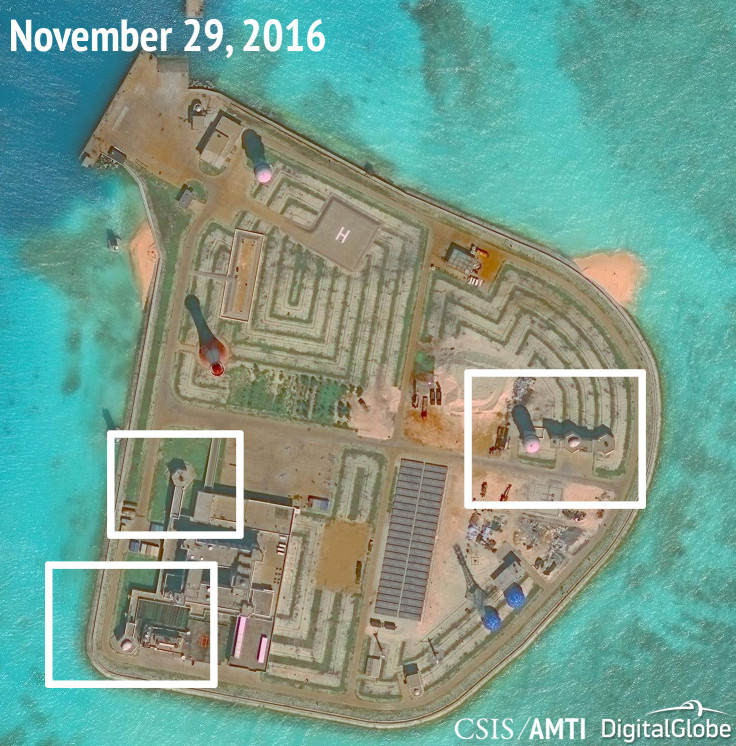 Already there are rumours that General Motors orFord will be penalised for monopolistic behaviour with their distributors in China. Expect that the next major purchase of air planes by state-owned carriers like Air China or China Eastern Airlines will come from Airbus rather than Boeing. American businesses will probably have more difficulties getting visas to the country. The hope is that the American business community exert pressure on Trump to take a softer stance.
China prefers to use economic sticks to get what it wants and it usually works. With the impeachment of South Korean president Pak, one of the front-runners for the South Korean presidency Moon Jae-in has said he might rethink Thaad missile deployment in order to promote closer China- South Korea ties. This came after pressure from South Korean businesses hit by China blocking tour groups to South Korea and a banning of Korean pop stars in China.
Going forward it is clear China does not want a military stand-off with the US - they are taking a responsible approach to the international community to focus on economic trade and fill in the vacuum left by the US since Trump is against NAFTA and TPP. President Xi is rumoured to be the first Chinese president to attend the World Economic Forum in Davos in January.
At the same time, Trump should ratchet down his rhetoric on one China. Beijing will use force if necessary to protect what it considers its sovereignty.
---
Shaun Rein is the founder of the China Market Research Group (CMR) and author of "The End of Cheap China" and "The End of Copycat China."
---