The Pentagon has confirmed that an American naval vessel had fired three warning shots at Iranian military boats in the Persian Gulf. Spokesman Peter Cook said the shots were fired after the USS Squall found "unacceptable" behaviour by some Iranian boats in yet another alleged incident of harassment of US vessels in international waters.
In a series of incidents in the recent past, American patrol ships such as the Squall, the USS Tempest and the USS Nitze destroyer were involved in confrontations with Iranian boats. On Tuesday (23 August), four Iranian vessels had reportedly conducted "a high-speed intercept" of the destroyer, despite repeated warnings by the warship near the Strait of Hormuz in the Gulf.
Iranian Defence Minister, General Hosein Dehghan, has dismissed Pentagon's claims that the US vessel was in international waters. Dehghan claimed that the US ships were in Iranian waters and his naval forces have been ordered to warn or confront any foreign ship that entered the country's territory.
However, Cook said during a press briefing on 25 August that the US patrol ship fired the three warning shots after "the crew determined that these Iranian craft coming at them were approaching at an unsafe and unprofessional manner".
"And they did what our very professional Navy has been forced to do in the past when confronted with similar situations. And that is to take appropriate steps to try and de-escalate the situation," he added, noting that the shots fired from the USS Squall forced the Iranian vessels to leave.
Cook stated that these incidents have been happening despite the US engaging in talks with Iran. However, he did not comment on whether officials in Tehran had any role to play in these incidents. "But the big picture here...these are incidents that carry a risk of escalation. And we certainly don't desire any escalation, any sort of confrontation there," the Pentagon spokesman added.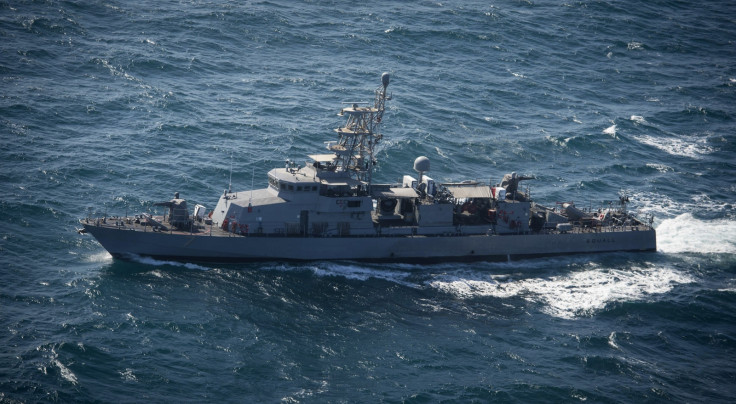 "Our ships are operating as they have for years in that part of the world, in international waters, and will continue to do so. And there is no need for this kind of, if you will, unprofessional behavior. It does not serve any purpose.
"We're going to continue to operate. And we're going to continue to take the steps that we need to do to make sure that our sailors and our ships are as safe as possible as they conduct their operations," Cook explained.