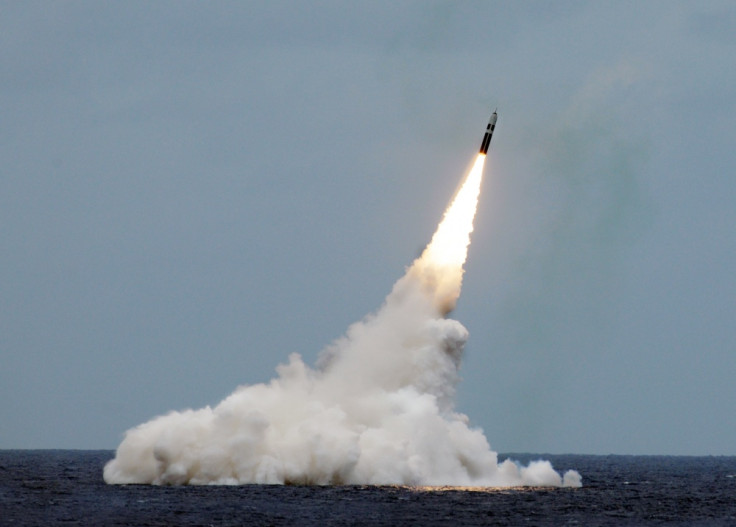 Avoidance of "automaticity", a system where there is an automated retaliation in the form of a nuclear strike, and the need for new low-yield nuclear weapons are among the highlights of the Nuclear Posture Review (NPR) of the US government released over the weekend.
The NPR, the first since 2010, calls for the development of two new types of nuclear bombs to serve as a deterrent.
The NPR has called for nuclear weapons in the form of "low-yield" warheads that can be launched from the sky or from submarines in cruise missiles and smaller ballistic missiles.
The review mentions that nuclear weapons could be used as retaliation in "extreme circumstances", not just as retaliation to a nuclear attack. According to Politico, the strategy is to counter aggressive moves by Russia and China in upgrading their nuclear arsenal. The threat from North Korea and the uncertainty surrounding Iran are also major driving factors mentioned by the NPR.
"We must look reality in the eye and see the world as it is, not as we wish it to be," Defence Secretary Jim Mattis says, stressing that "in no way does this approach lower the nuclear threshold".
The NPR asserts that production of low-yield nukes would enhance the credibility of the American nuclear arsenal.
"These supplements to the planned nuclear force replacement programme are prudent options for enhancing the flexibility and diversity of US nuclear capabilities," reads an excerpt from the NPR.
"They are compliant with all treaties and agreements, and together, they will: provide a diverse set of characteristics enhancing our ability to tailor deterrence and assurance; expand the range of credible US options for responding to nuclear or non-nuclear strategic attack; and, enhance deterrence by signalling to potential adversaries that their limited nuclear escalation offers no exploitable advantage."
A report by Breaking Defence points out the reluctance of the government to have a policy wherein there are circumstances which automatically call for the use of nuclear weapons. John Rood, Undersecretary of Defence for Policy, said: "There is no automaticity to this policy," when asked how the US would manage responses to cases of "extreme circumstances".
"The United States would only consider the use of nuclear weapons in extreme circumstances to defend the vital interests of the United States, its allies and partners," according to the NPR.