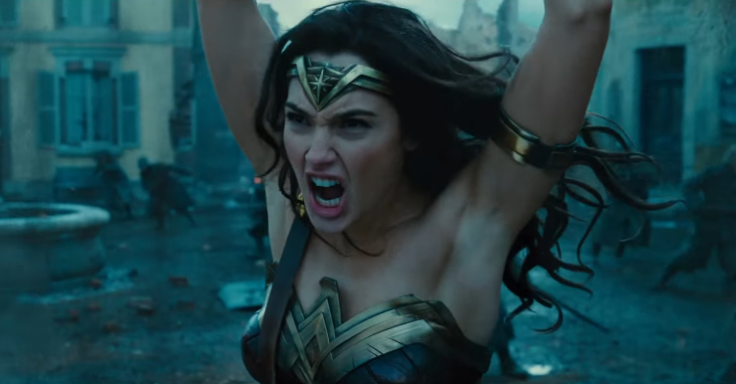 The latest trailer for Wonder Woman released on 18 March and complaints are already trickling in. The teaser features a glimpse at the Amazonian princess as a child along with some impressive action scenes, including Diana Price's wicked training regime. But, despite the fierce sequences, a number of viewers were paying more attention to Wonder Woman's under arms.
Following the trailer release, Twitter went abuzz with SJWs (social justice warriors) complaining that the lead actress Gal Gadot's armpits were heavily photoshopped and projected an incorrect depiction of women's bodies. Others shamed the film for portraying the DC superhero without any armpit hair, claiming that Amazonian women would have had hair under there.
The question is, as a big-budget mainstream movie, does Warner Bros have to be realistic in its depiction? After all, this is a story about a fictitious female warrior with super powers and the comic books themselves never showed her with with underarm hair! Many others on social media seem to think the same way and figuratively rolled their eyes at the various "armpit hair" complaints.
What should be a matter of concern, is the shoddy job the editing department has done of digitally correcting her underarms. Not only are they smooth and line free, but somehow, they have awkward white patches.
Wonder Woman releases in cinemas on 2 June, 2017. Watch the latest trailer below: