If there is a single journalist who knows Pep Guardiola above all others, it is Spaniard Martí Perarnau. During his first season at Bayern Munich, Perarnau was given unrestricted access to the German club, a rare honour in the modern era. The result was the bestselling book "Herr Pep", which documents how the current Manchester City manager seeks perfection. Speaking to IBTimes UK, Perarnau discloses what to expect from Guardiola at the Etihad Stadium.
"In this world of great expectations, it is not the same to arrive to a club which has won a treble (Bayern) than to a club like City which ended Premier League in fourth position," he said. "Anyway, everyone expects great things to happen. In a way, he is a strange manager because he left Barcelona and Bayern while he was succeeding at both clubs. He had Lionel Messi, Andrés Iniesta and Xavi Hernández in his team; he was lifting trophies season-in season-out, and he made the decision to change for a new adventure.
"He has won the Bundesliga three times in a row and now he decides to go for a new challenge. It is uncommon. The words to define him right now are 'eagerness and passion'. He is constantly analysing things; he is constantly saying 'will I be able to make it in the Premier League?'"
Is Guardiola going to revolutionise English football? Perarnau explained: "As it happened in Munich, I think his main challenge is to combine his style with British football. During his first months at Bundesliga, he suddenly found rivals who counterattacked. On the touchline he thought 'wow, what is this? How can I deal with these teams?' The most fascinating issue was the process, the way he managed to combine control of the ball and control of rival's strengths.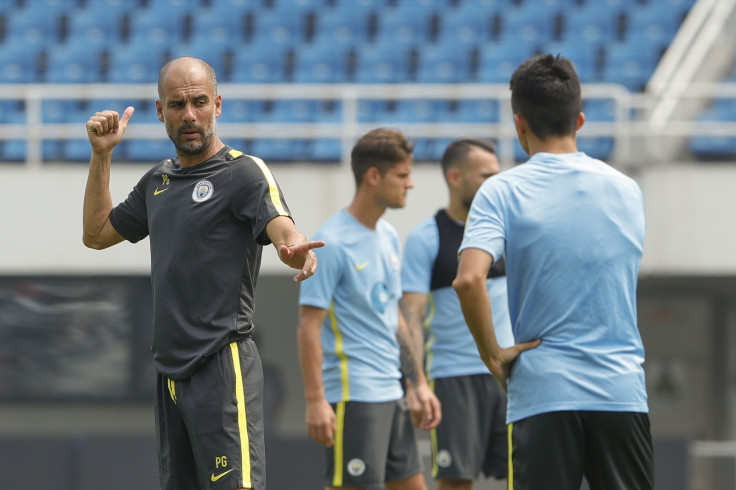 "He is expecting the unexpected in Premier League. I don't mean a defeat at Stoke, for instance. The difficult task will be to find solutions to uncommon difficulties against certain Premier League clubs in certain British stadiums. That is one of the main reasons why he has brought in Mikel Arteta. Guardiola is smart and humble enough to be surrounded by people who have an accurate view of situations he is not used to."
If fans expect to watch a British version of Barcelona in Manchester they may have to think again. "When he started in the Allianz Arena club with a midfield composed of [Philippe] Lahm, [Toni] Kross and Thiago [Alcantara]," the biographer added. "But a season later we saw Xabi Alonso, Lahm and a forward [Thomas Muller] playing in midfield. The Bayern of 2016's is completely different to Guardiola's Barça. Look at the Champions League game against Juventus. There is a famous image which shows that Bayern ended the game with five forwards. Guardiola's City will be a sum of his experiences in Barcelona and Munich. Expect a great variety of styles and, therefore plenty of incomprehension".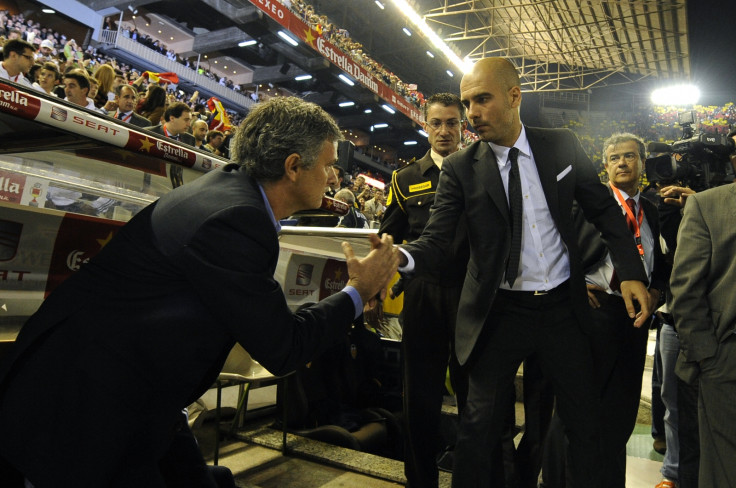 Among the key narratives ahead of the new season is the renewing of Guardiola's rivalry with Jose Mourinho, the Manchester United manager, after the pair's tempestuous relationship in La Liga. Perarnau says there is more mutual respect between the two than the media would believe but does not rule out the pair falling out again.
"José Mourinho? It might have influence in the supporters, in a sector of the media but along the last three years, I have spoken with Guardiola about politics, economics, health and even about 18th century football. We have just spoken just twice about Mourinho in three years. I don't think that previous controversy will affect him at all. As Mourinho said in his first press conference as United manager 'this is not going to be a two horse-race'.