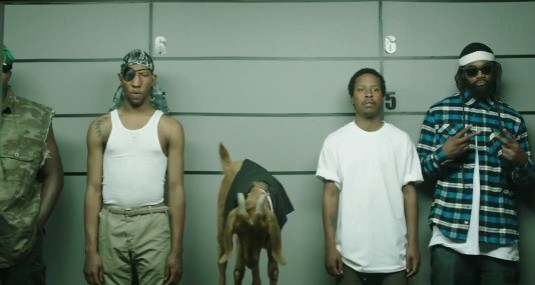 Soft drinks giant PepsiCo has become embroiled in a race storm after an advert for one of its products depicted black people as criminals.
The TV commercial for Mountain Dew was also criticised for glorifying violence against women.
Pepsi withdrew the advert by director Tyler the Creator and issued an apology.
Black scholar Dr Boyce Watkins called it "possibly the most racist commercial in history".
In the minute-long clip, a badly battered woman with bloody injuries is asked by a police officer to pick out her attacker from a line-up consisting entirely of black men - and a talking goat.
The animal is the guilty party and issues threats to the victim using a slang accent, associated with gangster rap culture. The woman flees screaming from the room.
The goat says: "I'm nasty. You better not snitch on a player. Snitches get stitches, fool. You thought you were gonna catch. Keep your mouth shut, keep your mouth shut. When I get out of here I'm gonna do you up."
Pepsi did not sign off the advert, having handed Tyler the Creator the final say.
Watkins said: "In the world of Mountain Dew, every single suspect is black. Not just regular black people, but the kinds of ratchety negroes you might find in the middle of any hip-hop minstrel show.
"Apparently, this is the kind of ad you put out if you want to appeal to the black male demographic."
Tyler's manager insisted that the advert had been taken out of context.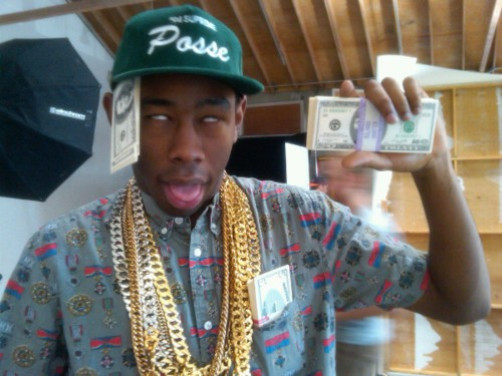 "It was never Tyler's intention to offend. However, offence is personal and valid to anyone who is offended," his post reads. "Out of respect to those that were offended the ad was taken down.
"For those who know and respect Tyler he is known for pushing boundaries and challenging stereotypes through humour.
"This situation is layered with context and is a discussion that Tyler would love to address in the right forum as he does have a point of view."