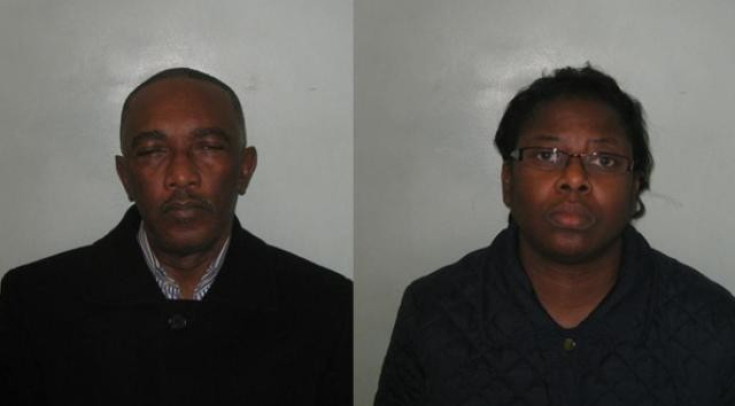 A west London couple who enslaved a man for more than two decades in their home have been jailed for six years. Former NHS obstetrician Emmanuel Edet and nurse Antan Edet held Ofonime Sunday Inuk as a "houseboy" and forced him to work unpaid for up to 17 hours a day.
In November, a jury found the pair guilty of cruelty to a child under 16, holding him in servitude and assisting unlawful immigration. Inuk was brought to the UK in 1989 at the age of 14 by the Edets, who told immigration officials that he was their son. Inuk believed he would be paid for his work and receive an education, but instead he cared for their sons and cooked, cleaned and gardened.
Instead of receiving a salary for the work, Inuk was infrequently given pocket money, ate his meals alone and for long periods of time, slept on the hallway floor at the Perivale house where he was held. Inuk had tried to join the army, but was rejected after failing to provide his passport and told Harrow Crown Court that he had not seen the document in over 10 years.
"He was conditioned to the extent that that he did not ask for what he wanted because he expected his request to be refused. He was paid the occasional pocket money of perhaps £10. He claims that that was only at Easter and Christmas and occasionally visitors would give him larger sums," Judge Graham told the Edets as he sentenced them at Harrow Crown Court on 7 December. The court was told Inuk was theoretically owed hundreds of thousands of pounds for his work.
"He most certainly was not paid for the work that he was performing for you," he added. "The most serious aspect of your behaviour towards him was that it went on for an exceptionally long period of time, robbing him of the opportunity of leading a normal life. He suffered as a result of that treatment and has found it difficult to adjust [to] a normal life."
Inuk was able to inform a charity of his situation in 2013 after the Edets visited Nigeria for Christmas and the couple were arrested in March 2014. Emmanuel, 61, and his wife, Antan, 58, have each served 287 days on bail under curfew conditions. Half of that time will be deducted from their sentences.