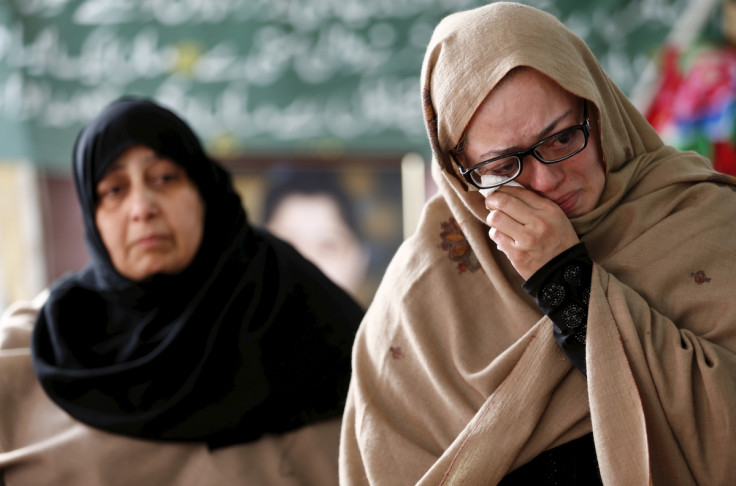 Pakistan has marked the first anniversary of the Peshawar school massacre with Prime Minister Nawaz Sharif pledging to root out terrorism from the country. Addressing a ceremony at the Army Public School in Peshawar on Wednesday, 16 December, to pay tributes to victims of the terror attack, Sharif said: "We will take revenge for every drop of blood of our innocent children. Time has come to uproot terrorism from the country."
He said the day would henceforth be observed as a day of "national education resolve". As many as 147 people, of whom 122 were students of the Army Public School, were mercilessly killed by Islamist extremists belonging to the Tehreek-e-Taliban or Pakistani Taliban.
The government would also construct APS University in memory of the victims of the massacre, Sharif said. A memorial named "Martyrs Monument" was inaugurated on the school premises.
The victims of the Taliban offensive have been hailed as heroes in Pakistan and are often seen as a binding force in the fight against extremist groups for the past one year. Injured victims and family members of the dead were honoured at the ceremony, which was attended by Chief of Army Staff General Raheel Sharif, Interior Minister Chaudhry Nisar Ali Khan and Finance Minister Ishaq Dar. The chief ministers of Punjab, Sindh, Balochistan and opposition leader Imran Khan were among the attendees.
Thanking political leaders and military authorities for their role in the year-long campaign against Taliban insurgents since the Peshawar attack, Sharif said: "Our brave forces, security and civil institutions have come together as one in this mission."
Vigils and rallies have also been planned across the country to commemorate the anniversary. Schools and other educational institutions across Pakistan have been closed as a mark of respect. Security has been heightened in key places.