Pakistan woke up to a day of mourning after Taliban militants killed 132 children at a school in Peshawar. In all, 148 people were killed in the attack on the military-run Army Public School.
People around Pakistan lit candles and staged vigils as parents buried their children during mass funerals.
Some of the funerals were held overnight, but most of the 132 children and 10 school staff members killed in the attack are to be buried on Wednesday.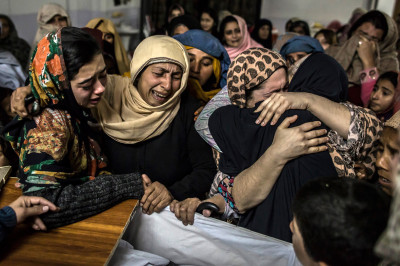 "They finished in minutes what I had lived my whole life for, my son," said labourer Akhtar Hussain, tears streaming down his face as he buried his 14-year-old, Fahad. He said he had worked for years in Dubai to earn a livelihood for his children.
"That innocent one is now gone in the grave, and I can't wait to join him, I can't live anymore," he wailed, banging his fists against his head.
"I am feeling lonely as the students who were here are no more. They are buried in graves. I am pained, they were our brothers," said Mohammad Anas, a student at the school.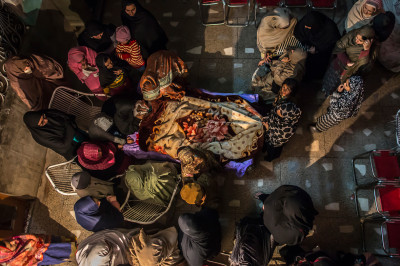 A relative of a young victim named Abdul Azam Afridi said security should haveve been heightened at the school: "We condemn this. These children were the future builders of Pakistan, they were students. What had they to do with any (military) operation or whatever else is happening? They were innocent students.
"The government should have given them proper security because, as far as I know, this school was getting regular threats. Once or twice it was closed down because of the threats."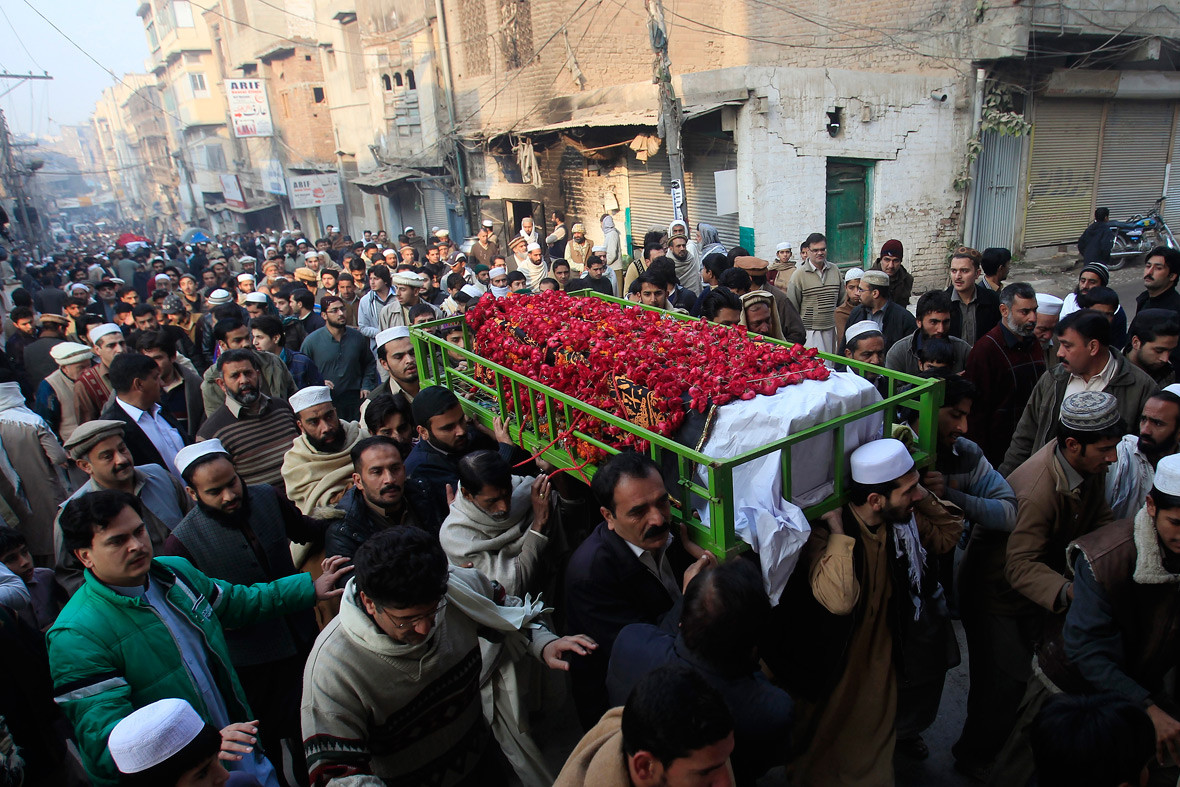 A day after the attack, Peshawar appeared subdued and many people were still in shock. The government has declared a three-day mourning period.