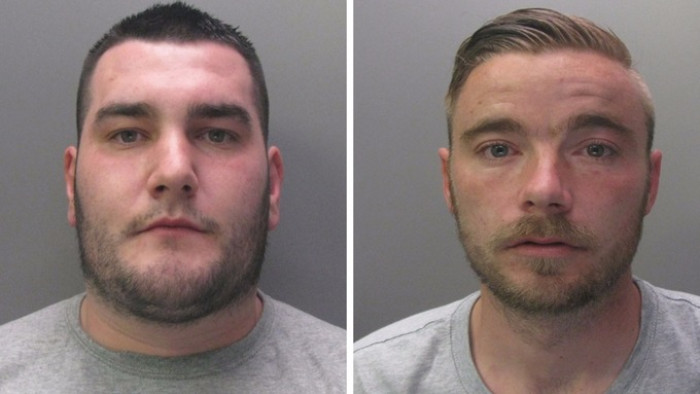 Two men brutally attacked a delivery driver whom they left to die in the street for the sake of three pizzas, a court has heard. Joel Lawson, 25 and Mark Lintott, 29, were each convicted of the manslaughter of 45-year-old Ali Qasemi.
Both men were also convicted of robbery. Lawson had pleaded guilty at an earlier hearing and Lintott was convicted after a seven-day trial at Peterborough Crown Court.
The court heard that Lawson and Lintott were at the latter's flat along with friends on the evening of 7 May 2016, when they decided to order pizzas.
They called a Pizza Hut in nearby London Road and gave a false address. When Ali Qasemi called the restaurant to say he could not find the address, they called again and said they were still waiting. The restaurant told them to make themselves known to the delivery driver.
Lawson and Lintott approached Mr Qasemi, punched him in the face and ran back to Lintott's flat with three pizzas. A passerby saw Mr Qasemi slumped on the pavement and called an ambulance. He was taken to Addenbrooke's Hospital in Cambridge, where he died three days later.
As Lawson gave evidence to court, Mr Qasemi's widow screamed: "Burn in hell, you're evil." A relative of Lintott swore in court after the verdict was announced, according to Peterborough Today. Lawson and Lintott will return for sentencing on 18 November.
Cambridgeshire Police Detective Inspector Lucy Thomson said: "This was a sickening, senseless crime, which has caused misery to Mr Qasemi's wife and her young sons. They have lost a loving, devoted husband and father; devastating their close knit family, all for the price of three pizzas.
"I and my enquiry team send our deepest sympathy to Mrs Qasemi and the boys at this incredibly difficult time."