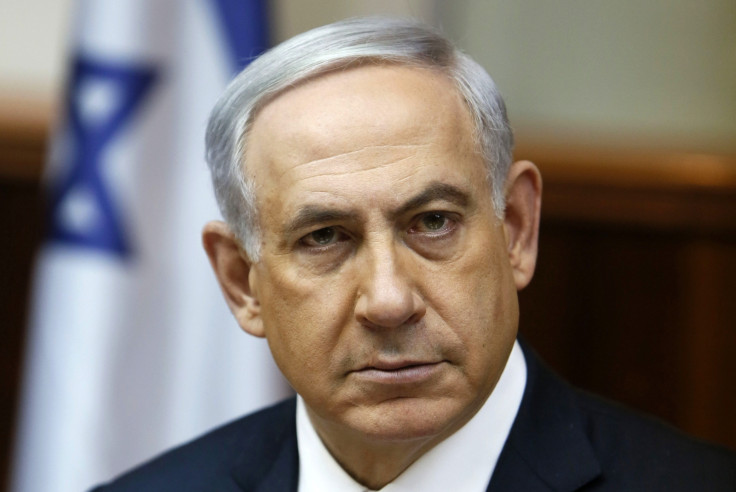 A petition calling for Israeli Prime Minister Benjamin Netanyahu to be arrested for war crimes when he visits the UK in September is fast approaching the 100,000 signatures required for it to be considered for debate in parliament. Published on 7 August, the petition calls for Netanyahu to be arrested "for war crimes upon arrival in the UK for the massacre of over 2,000 civilians in 2014".
The petition, which has almost 77,000 signatures, refers to the Israeli bombing of the Gaza Strip during the 2014 war with Hamas, and a recent report by Amnesty International which claimed there is "strong evidence" Israel committed war crimes during the offensive. More than 2,200 Palestinians were killed in the conflict, including 1,492 civilians, while 66 Israeli soldiers and five civilians were killed.
Having already reached the 100,000 signatures required for an official response, the government said in a statement, "Under UK and international law, certain holders of high-ranking office in a State, including Heads of State, Heads of Government and Ministers for Foreign Affairs are entitled to immunity, which includes inviolability and complete immunity from criminal jurisdiction."
Publicity stunt dismissal
Petition creator Damian Moran told Al Jazeera he did not expect the petition would result in the arrest of Netanyahu, but hoped it would generate debate and "shine a spotlight" on Israel's military action and support Israel received from the UK.
"Politicians in the UK support Israel, [Prime Minister] David Cameron supports Israel. The British government has made fresh arms deals with Israel and they can't say for sure whether British weapons were used in the assault on Gaza," Moran said.
The Israeli embassy in London dismissed the petition as a "meaningless publicity stunt" saying "The relationship between the Israeli and UK governments has never been closer; mutual trade has doubled over recent years, while academic, scientific and cultural cooperation is constantly growing."