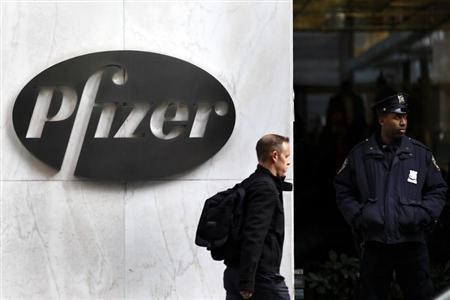 US drug giant Pfizer is expected to put added pressure on its UK rival AstraZeneca this week to enter into merger negotiations with little change in the proposed terms, even as Labour leader Ed Miliband accused the UK government of "cheerleading" for the deal and demanded an inquiry.
The US company is likely to woo UK-based institutions and major investors in AstraZeneca to start negotiations. Shareholders such as Axa Investment Managers and Schroders said they are in favour of discussions between the parties.
AstraZeneca rejected Pfizer's sweetened merger proposal for a third time and said the proposed terms were inadequate.
Sources close to Pfizer told the Independent that the group is reluctant to increase its £63bn ($106bn, €76.5bn) or £50-per-share offer, as AstraZeneca expects a value of about £55 per share to start merger discussions.
Nevertheless, Pfizer hopes that investors will force AstraZeneca into action.
Meanwhile, some politicians and industry groups have voiced concerned about the proposed merger. Earlier, Labour leader Ed Miliband called for a probe into the bid and accused the government of "cheerleading" for a deal, which would be the biggest takeover of a UK company by a foreign firm.
Miliband has written to Prime Minister David Cameron asking for a full assessment of the deal taking into account the public interest.
"I am strongly of the view that, when it comes to such a strategically important part of UK PLC, we need a more substantive assessment of whether this takeover is in the national economic interest before the UK government allows itself to be seen to be supporting it," he said in the letter.
"Pfizer's bid for AstraZeneca affects one of the UK's most significant investors in [research and development], a major contributor to our science base, and 6,700 high quality jobs in the UK.
"Despite those high stakes, the impression created in recent days has been of a government cheerleading for this deal on the basis of a short letter with inadequate assurances."
Pfizer is expected to save up to $20bn a year in taxes if the deal goes through.
Business Secretary Vince Cable said the government would consider public interest test, and other factors before giving nod.
"What we're anxious to ensure as a government, is that we protect the national interest, in respect of our science, our research base, our manufacturing in the UK, and decision making in the UK," he added.