Kermit Gosnell Trial: Philadelphia Abortion Clinic 'Beheaded Live Babies'
A Pittsburgh medic has revealed horrifying details of the operating conditions of a Philadelphia abortion clinic, where children born alive were "beheaded".
Stephen Massof, 50, is standing witness in the trial of his former employer, Kermit Gosnell. And on 4 April, he told a court he routinely saw the murder of infants at the hospital. He also said the hospital once aborted a fetus at 26 weeks - this is two weeks beyond the permitted 24-week limit, which is in itself only to be used in extreme cases.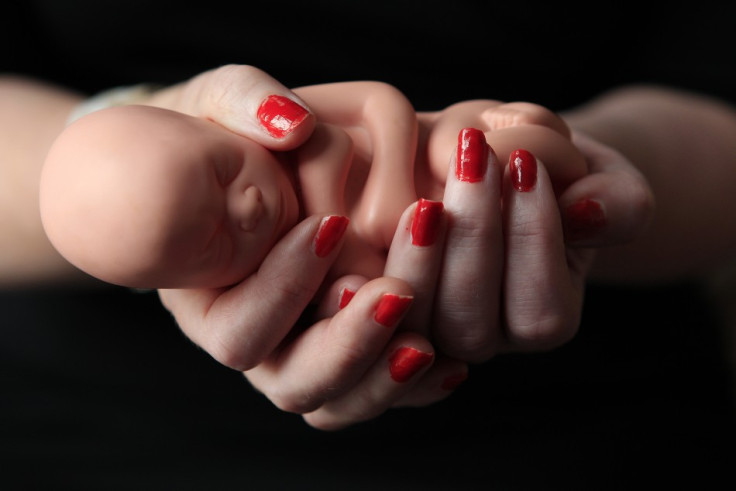 Gosnell, 72, is standing trial for the murder of seven at the Philadelphia Women's Medical Society Clinic, as well as a woman who walked in to the hospital as a patient, the Mail reports.
If he is found guilty, Gosnell will be sentenced to death.
Massof, who await his own sentencing hearing after he pled guilty to the murder of two babies, claimed the clinic also cut out the spinal cord of nearly 100 living infants. And, for what it was worth, he said the clinic's instruments were rusty and unsafe.
"It would rain fetuses. Fetuses and blood all over the place. It is literally a beheading. It is separating the brain from the body," he told NBC.
Masoff further alleged the ultrasound machine in the hospital was manipulated to make the fetuses look smaller and younger. The unlicensed medical graduate admitted his medical degree came from Grenada in the West Indies and he hadn't completed a medical residency when he joined Gosnell in 2003.
Guilty but Innocent?
However, Massof also declaimed his innocence, on the grounds he believed his employer's intention was only to help women who were often extremely poor. The trial is in its third week and is expected to last a month longer. Eight employees have already pleaded guilty to different charges and a ninth is on trial with Gosnell.
Massof worked in the clinic for five years before quitting because of differences with other staffers. He described his time at the clinic like being a "fireman in hell" and said he "couldn't put out all the fires". He was convicted of murder in 2011, after which Gosnell's clinic was investigated by the Federal Bureau of Investigation (FBI).
Murder of an Adult Woman
Gosnell has also been charged with the murder of Karnamaya Mongar, 41, who travelled from Virginia for an abortion. She died during the abortion, due to an overdose of anaesthesia.
Prosecutors say Gosnell earned more than a million dollars (£1.5m) every year and he charged $3,000 (£1950) for an abortion.
Investigators say the clinic smelled of animal urine and faeces, apart from having blood-stained furniture and bed sheets. It also reused disposable medical supplies. And amongst other shocking revelations was the fact the hospital stored fetal remains by stuffing them into "cabinets, in the basement, in a freezer, in jars and bags and plastic jugs".
Gosnell's lawyer denied all allegations, on behalf of his client, and also argued the babies weren't born alive. The trial will continue on Monday.
READ: Kermit Gosnell Trial: Teenager Assisted Abortion Doctor 'Sever Spines of Living Babies'
© Copyright IBTimes 2023. All rights reserved.